I just finished my latest build, 2002 Dodge 2500 Cummins. At my last trip to RWP, I finally finished off my K10. I took the 2.5 ton rockwells out and put them under my Dodge. Now my poor old truck I built in college is finally going to be given some attention.
Quick history:
Stock 305, 700R4, NP208, 10 bolt, 10 bolt
4" springs, shackle flip, crossover, D44, 14 bolt, 38s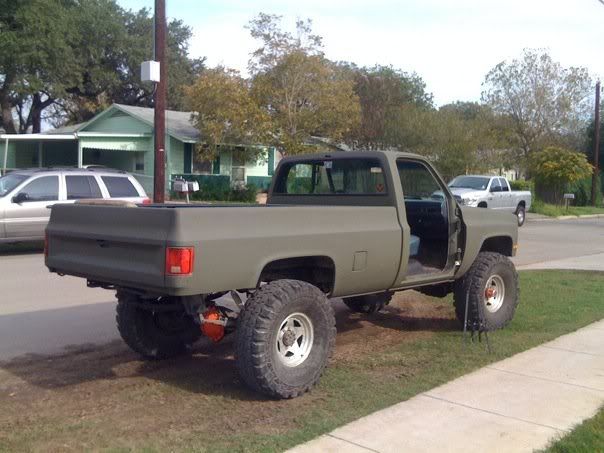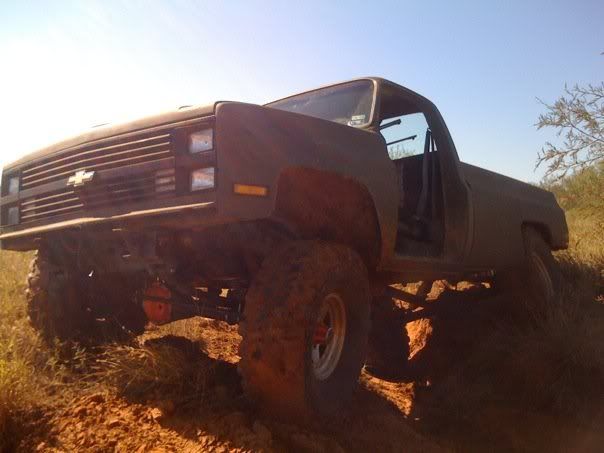 12" springs, rockwells, beadlocks, 47s, hydraulic assist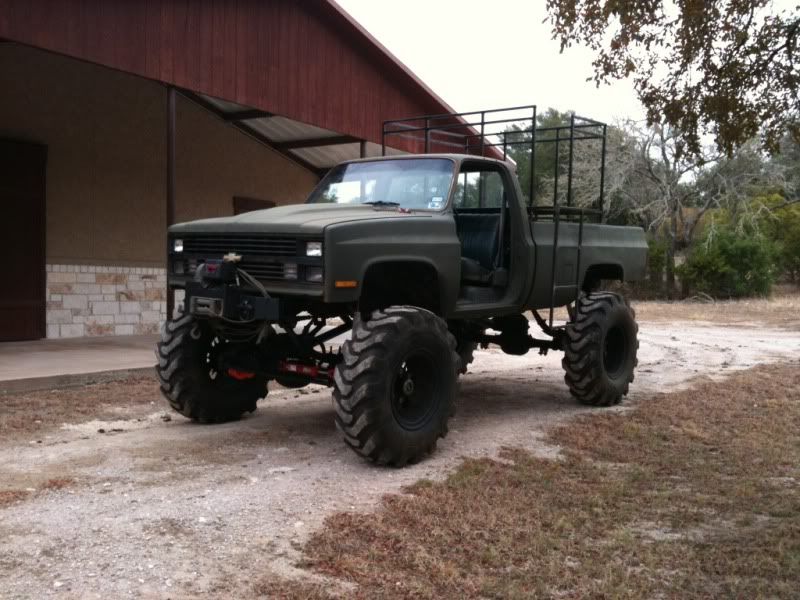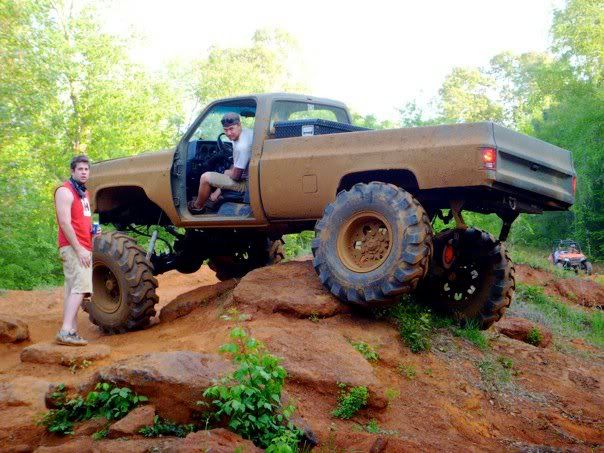 That's how it stayed for a few years. It was fun, rode like a tank, but it was cheap and easy to work on in college. Took it to Rednecks, hit a big hole, bottomed out my front drive shaft, and split my transfer case in 3 pieces.
It's been sitting like this for the last two years while I built my new truck.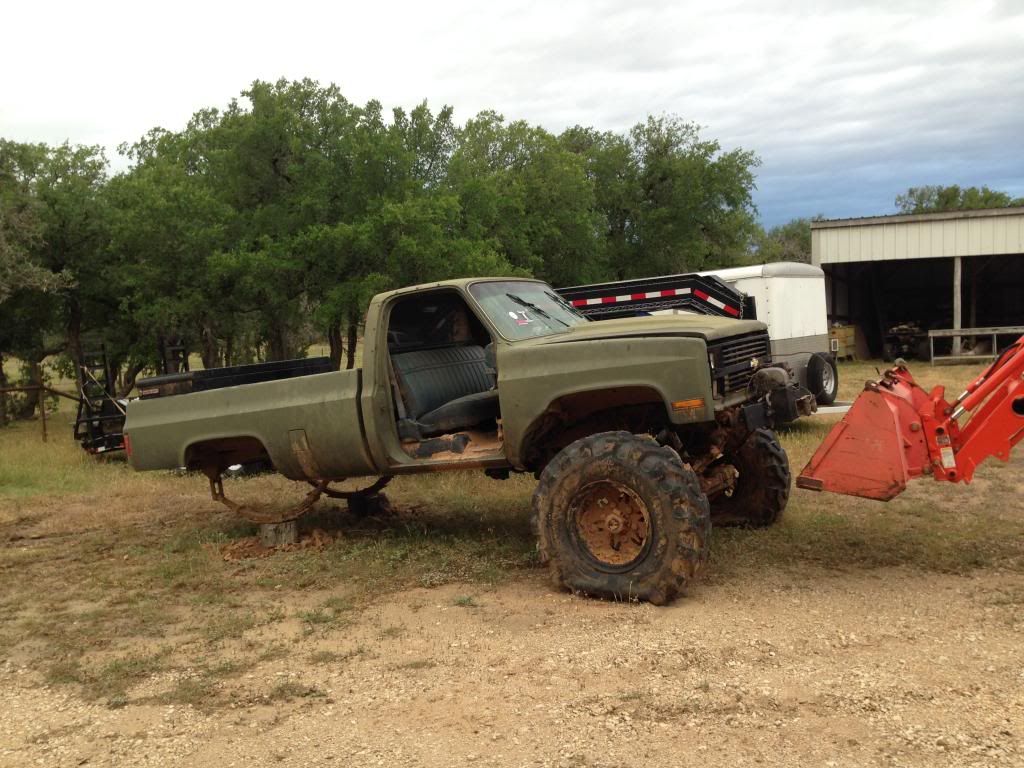 So here's the deal, I don't know what I want to do with it? I'll use it for cruising around the ranch, not a dedicated mud truck. Just an all around truck that I can jump into, and not have to climb in and out of. I kind of want to keep it low again, but I love rockwells. I have a set of rockwells, and I have a 2005 AAM 9.25 4.10 and a 14 bolt FF.
Option 1: 2.5 ton rockwells, one link front and rear with coils (just because I like how simple and strong they are, and I've always wanted to try it), 47s that will come off my dodge once my new wheels are done.
Option 2: Truggy as low as I can make it on rocks and 47s. Kind of like Corey Young's on Pirate. Lose the fenders and bed, shorten the rear 20" and stretch the front 8", coils up front and leafs in the rear.
Option 3: 9.25, 4 link, coilovers, shackle flip, stock 52s, 14 bolt, and 37s on H2s. *Honestly more than I want to spend on it...
I'll get it up on frame stands soon and hopefully make a decision.