Been a while since I updated this. I have got some stuff done but really have not had a lot of time to mess with it.
Anyway, here is a rundown, I got my transmission crossmember, transmission hump cover from Ray, and I got my NP205 tail housing back from the machinist. It's kind of hard to see but this is the VSS that was installed in the NP205 extension housing.
This is the fitting where the speedo cable attached, plugs that are this size are hard to find so I cut the top off of the original speedo fitting and threaded the hole for a 1/2 bolt with a oil pan rubber washer under it.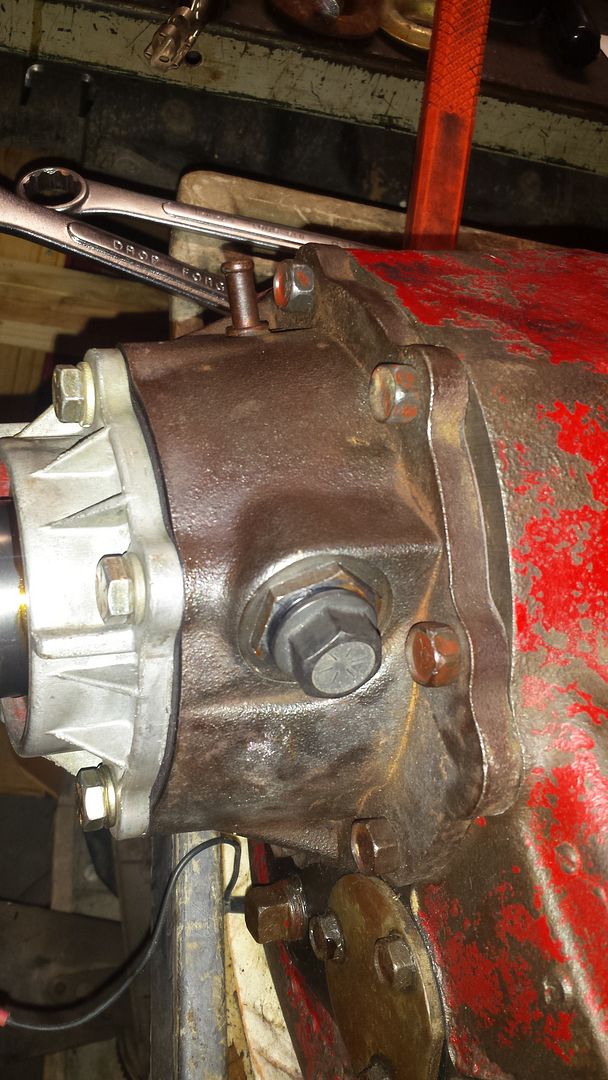 I got the transfer case in and got the transmission crossmember installed, I mounted it inside the frame rails and it worked great, even lined up with the factory holes in the frame. The pics are bad because the sun was in a bad spot when i was under the truck and I didn't get very many pic.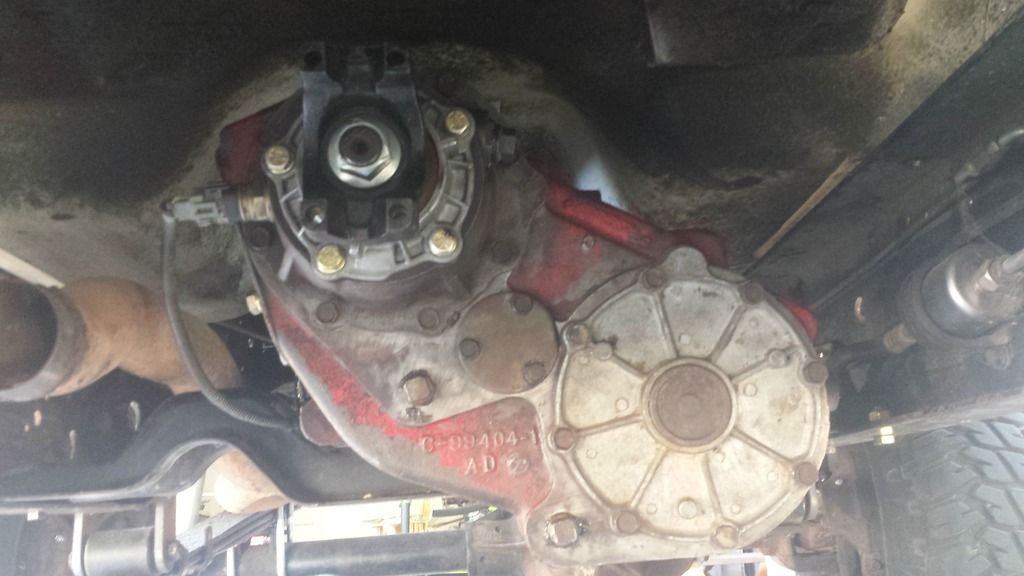 Started working on ideas for my transfercase shifter bracket but I don't have any pics. The shifter bracket will look something like this.
And mount like this.
I was hoping to have it at least running before i left to come back to work but my super special/expensive transmission oil didn't arrive in time. I'm running Amsoil Manual Transmission & Transaxle Gear Lube 75W-90 It's not as expensive as the deal stuff and it says it works specifically with the Nv4500. So when i get back home around the first of October and my plan is to get this thing back on the road. I have a few things left like cutting out the trans hump and installing a removable one, finish my t-case shifter bracket, filling up the transmission with the above mentioned super special oil and getting the engine running. After that I have to get my rear drive shaft shortened and then I can test my clutch setup to see if I get full disengagement. Then a little exhaust work and she will at least be street-able again!