1990 Jeep Wagoneer Limited 4x4 (XJ)
4.0L straight 6 w/ 175,800 miles
Auto Transmission AW4
Front Axle HP Dana 30, stock 3.55 gear ratio, open
Rear Axle Dana 35, stock 3.55 gear ratio, open
NP242 SelecTrac full time/part time 2.72:1 ratio, 2HI, 4 fulltime, 4 parttime, N, 4LO
Brand new (purchased 11/8/13 from Discount Tire) BFG KM2 33x12.50R15 with less than 500 miles w/ 15x8 black steel wheels (paid $1640.00) comes with replacement certificates from Discount
Full size spare Goodyear MT/R Kevlar sidewall 33x12.50R15 BRAND NEW, matching wheel
Under the hood:
4.0L straight 6 runs great, low miles for a 90 model
Brand new (purchased 10/27/13) Optima Red Top battery (paid $251.46 from AZ)
Brand new (purchased 11/5/13) FlowKooler high flow water pump (paid $104.09 4WP)
Air Intake system with K&N Air Filter
Brand new (purchased 11/29/13) Flowmaster 50 series exhaust (paid $269.95)
Brand new (12/3/13) Bosch plugs, wires, cap & rotor (paid $68.72)
Also replaced serpentine belt, thermostat, valve cover gasket, some hoses, etc when I bought it.
Flushed radiator, changed oil with Mobil1 Synthetic, also transmission flush and new fluid
Duralast Gold brake pads for front on 11/6/13
Offroad Mods:
Skyjacker 3" Flex Series lift kit - new springs and Nitro Shocks lots of flex
Custom front & rear bumpers with integrated receiver hitches, D-rings, push bar on front with 2 KC lights, backup light and CB whip in rear, made from 3/4" thick plate steel that fit very flush against the body (previous owner was Union Pacific railroad mechanic and certified
- these bumpers are AWESOME!)
JCR Deluxe edition rock sliders (frame mounted and rhino lined) - purchased 10/23 - $369.00
Front Skid plate protecting steering components and x-fer case skid
Warn 8000i winch mounted on receiver hitch for front or rear with remote, also purchased (10/23/13) Warn disconnects and wiring for winch - $$205.64
Rubicon Express quick disconnects -purchased 10/25 from 4WP - $162.36
Steel braided brake lines
Interior/Misc:
Limited Edition Wagoneer's come from the factory with all power - windows, locks, mirrors & seats - EVERYTHING works which amazes me. Also comes with leather wrapped seats with Limited stiching.
AC and Heat both work
Carpet Removed by previous owner and floor rhino lined
Headliner was removed by previous owner, I have a replacement that needs to be wrapped, has place for (2) 6" speakers like the later model XJs
Door panels were built by previous owner to remove carpeting ? look stock
Brand new (purchased 11/23/13) Sony CD Player with iPod connection, USB and remote, stereo also has (4) Pioneer speaks - 2 in the front doors and 2 in the rear hatch.
Brand new (purchased 11/21/13) Cobra 19DX CB Radio and red whip mounted to rear bumper (paid 75.00 from 4WP)
Brand new (purchased 10/31/13) Rugged Ridge custom fit floor mats front and rear (paid $125.41 4WP)
Window Tint done at Tint World in Grapevine on 11/16/13 ? front 25%, back 20%, rear 10% (paid $240)
My dad and I built a tool box out of 5/8" mdf with several compartments & storage, fits perfectly
The bad (more of a wish list if I kept the Jeep):
Headliner needs to be installed
Rip in driver seat
Stock gears do fine both on and offroad but would be great with 3.73 or even 4.10s
I?ve considered rhino lining the exterior with a flat green color, currently camo green spray paint
Gas mileage isn't great - about 200-250 per tank
I've only owned this Jeep for ~8 months and have put a lot of $$ into it since buying it. I?ve been to the deer lease a handful of times and used it as well as Bridgeport off road park twice. It drives 65-70 mph down the freeway easily and the 4WD setup works great offroad. You can see some wheeling pictures of it from the Turkey Crawl at Bridgeport -
http://www.lsjc.org/board/showthread...awl-Bridgeport
After wheeling with a friend who has a Rubicon, I've decided I got to get one! Thats the only reason I'm selling is to fund a down payment on a Rubi.
Would consider trading with cash on my end for built TJ or Rubi. May consider others trades. Wife has me looking for a later model 4x4 for some upcoming trips we're considering (Ouray, Moab and Yosemite).
CLEAR TX TITLE
Asking $6500 OBO
Feel free to PM me, email
[email protected]
or call/text me at 817-822-6902
Thanks for looking,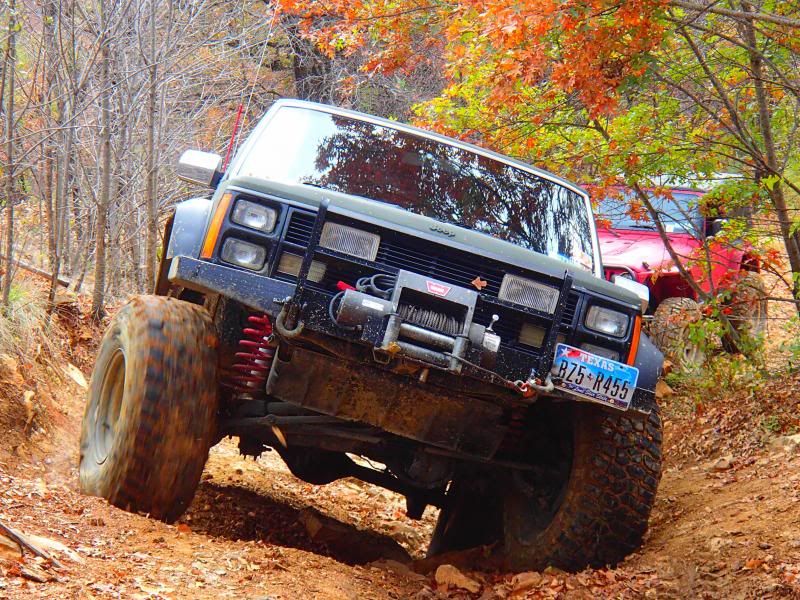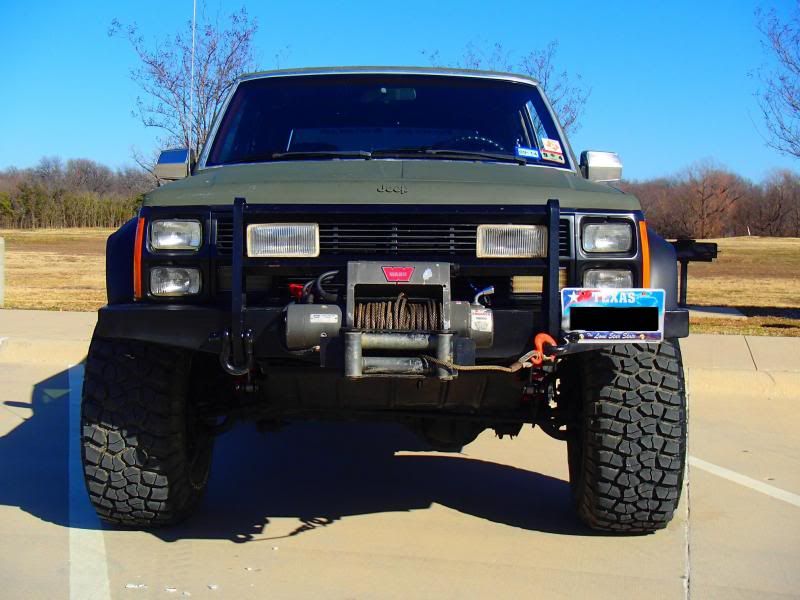 can email specific pics if needed