We are letting go of one our runners, before it gets hacked into a full blow trail rig.
97 3.4 auto with 275053 runs strong with recent AC service
5" tuff country lift with Land cruiser 9 wrap rear springs and new rear shocks
Taco manual hub conversion w/ new cv axles, upper and lower ball joints, wheel bearings.
5.29 open front and rear gears
35x12.50x16 Pj dirts on DC 1 rims
Doing front brakes and rotors this week
6k obo possible trades considered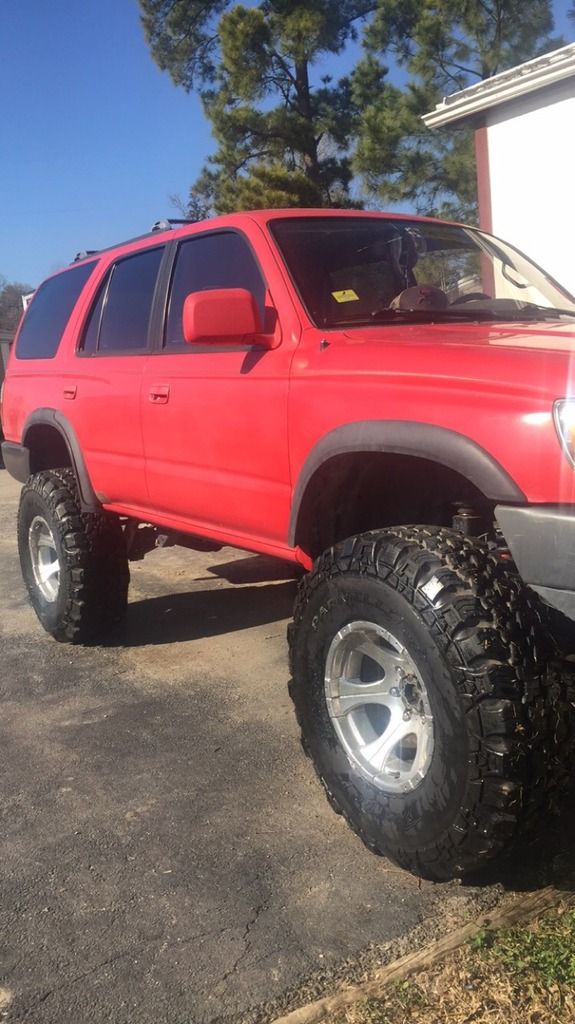 more pics to come
__________________
THE YOTA RANCH!!
88 3.0 auto Runner w/inchworm auto adapter,4.7 Marlin T-case,E-locker rear end w/5.29,front hipinion detriot 5.29 diff,5" lift on 37" Iroks FOR SALE
For Sale
H2 rims
D44 4.56's
4cyl aussie
70 fj40 motor/trans
86 & 87 & 88Runners
86 x cab
Parts wanted ,
Coil overs
14blt Detroits
full hydro ram