If you have no pic, no problem but pics is a plus!
in this pics you see,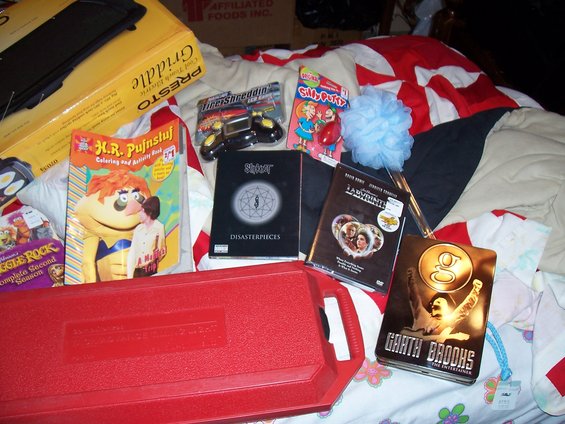 H.R Pufnstuf coloring book, silly putty, nascar hand game for bathroom, poffy on a stick to wash back with, Garth Brook DVD set, Labyrinth DVD, Slipknot Disaterpeice DVD set(live show and videos collections), Griddle, Timing Light case,
this one,
Fraggle Rock season 1 and 2 collection!!, A nice shirt,
pic of Timing Light, Snap On,
this one,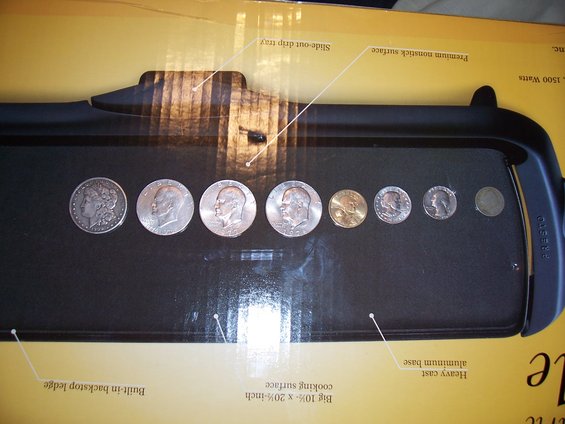 My Gandpa Browning coin collection he had, the far left is a silver dollar 1900
Wimberly from fraggle rock!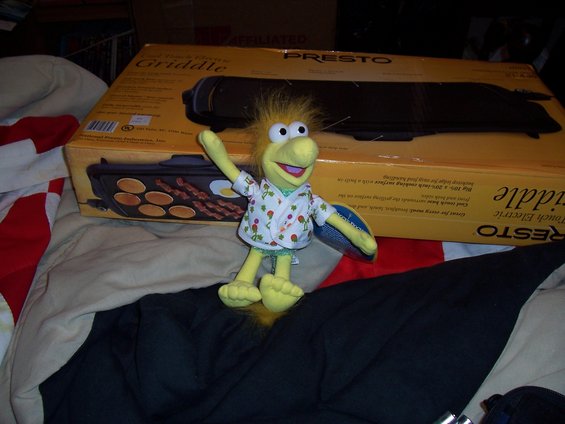 this one,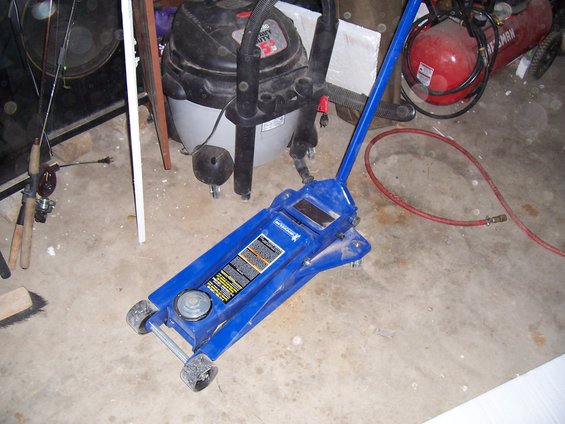 My new floor jack, i done tried it out ready! lol
and the christmas tree after christmas day,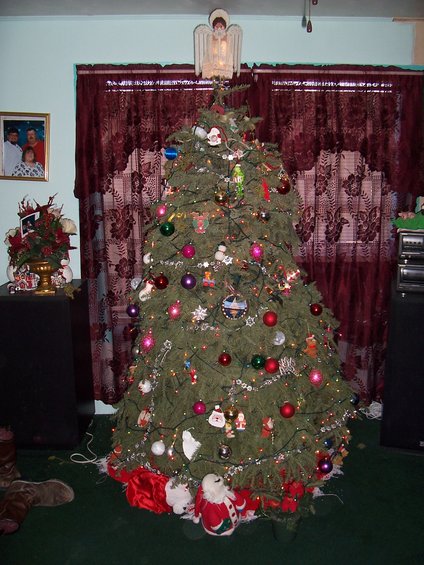 talk about dried out! lol