I went to the South Jetty by Freeport and fished there for 4 hrs. I got 3 or 4 bites but nothing to set a hook on it seems.
Going to look for a long, but small radius hook to put my shrimp on so I can get the hook on the tail. It seems the fish are just pulling at the tail and not taking the whole thing in.
I spent maybe 30 mins learning how to cast this 9' pole as I am not use to a pole this long. I finally got good at it to where I can cast far, and not sling the bait off! LOL
I also stopped by the Toll Bridge and tried to get to the coast, but I got stuck. Luckly i had a tow strap and a fella pulled me out.
If you go from I-45 to Freeport, be careful from the toll Bridge to Freeport as most of it is washed away. There is some sand driving but it's pretty much hard packed.
here are some pictures I took while at the Jetty,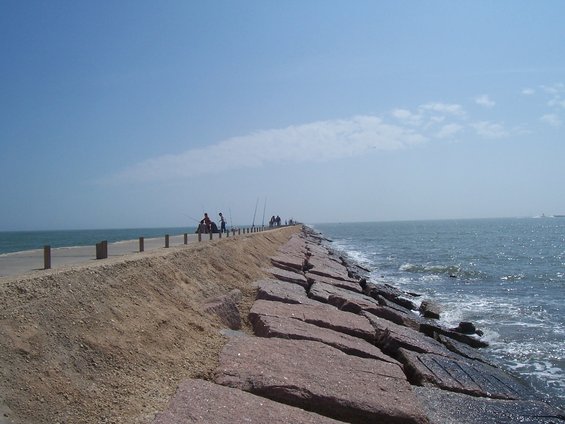 My Dog,