Hey Folks, figured I'd just give a quick intro. I've been hanging out on ClassicBroncos.com for a little while now and own two Early Broncos, a 74 and 70.
I bought the 74 in Feb of last year and stupidly started a frame-off right away with no knowledge and no experience. It overwhelmed me pretty quick, but I kept plugging away. I dropped the frame off at the sandblaster back in January and what do I see when I pull up? None other than an Early Bronco sitting there for sale. It was pretty rough, but a suitable candidate for a trail rig. So I picked it up and started yet another project.
I've almost got the "new" one running, and should have it on the road next weekend. My plan was to just leave it as is (stock height with 31s) but after going to K2 last weekend my plans changed... again. So today I ordered all the stuff to rebuild the front axle (rear is already done, and I have a lift) and have it ready for the trails soon.
Here's a few pics of my current project. I thought I could have had it going the other day, but I ran into a few issues like a badly leaking TC(which I recently rebuilt), and the tubed front end is off by 1/2". Neither should that big a deal to fix, then I can start rebuilding the front axle.
[IMG]
[/IMG]
[IMG]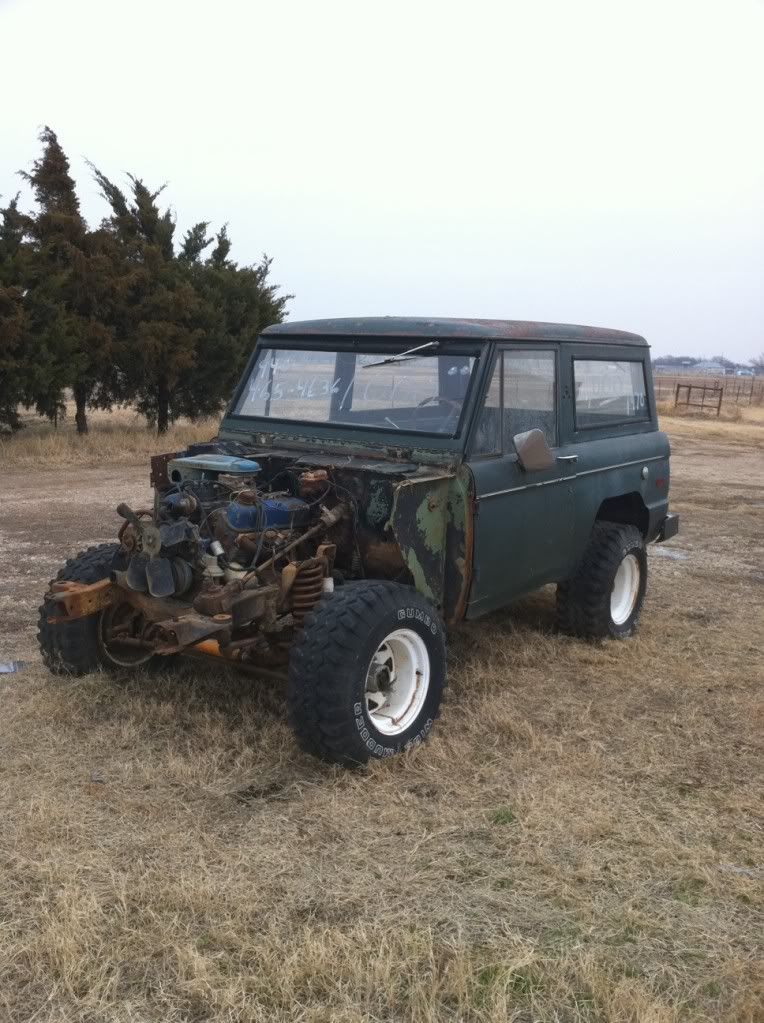 [/IMG]
[IMG]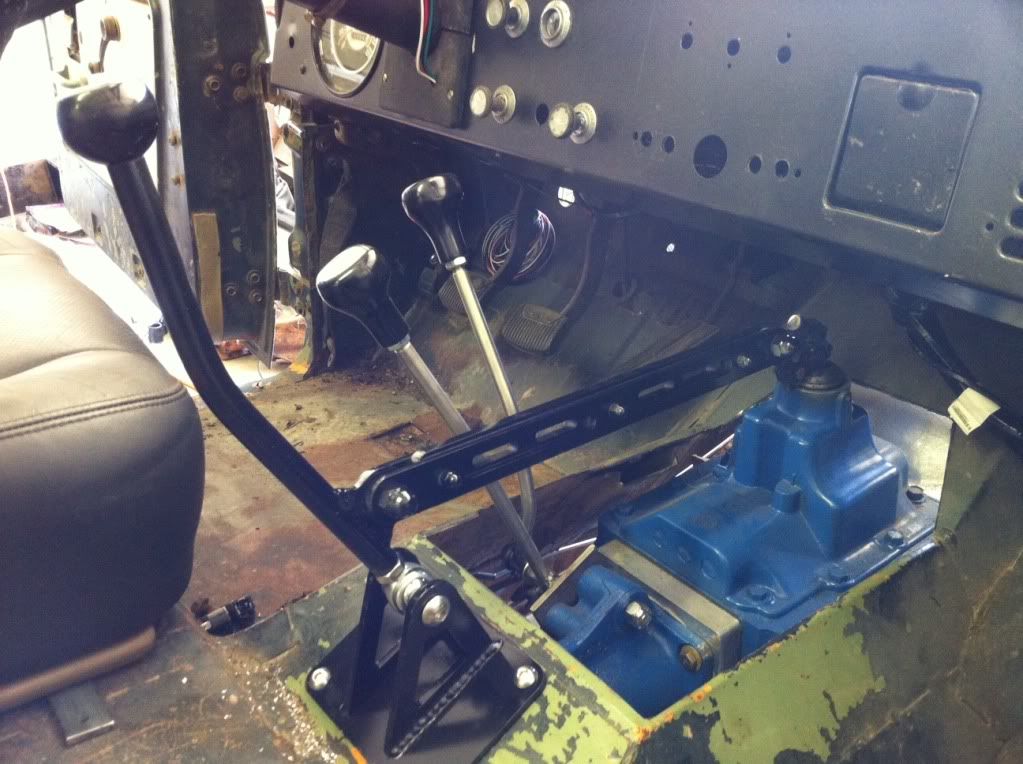 [/IMG]
[IMG]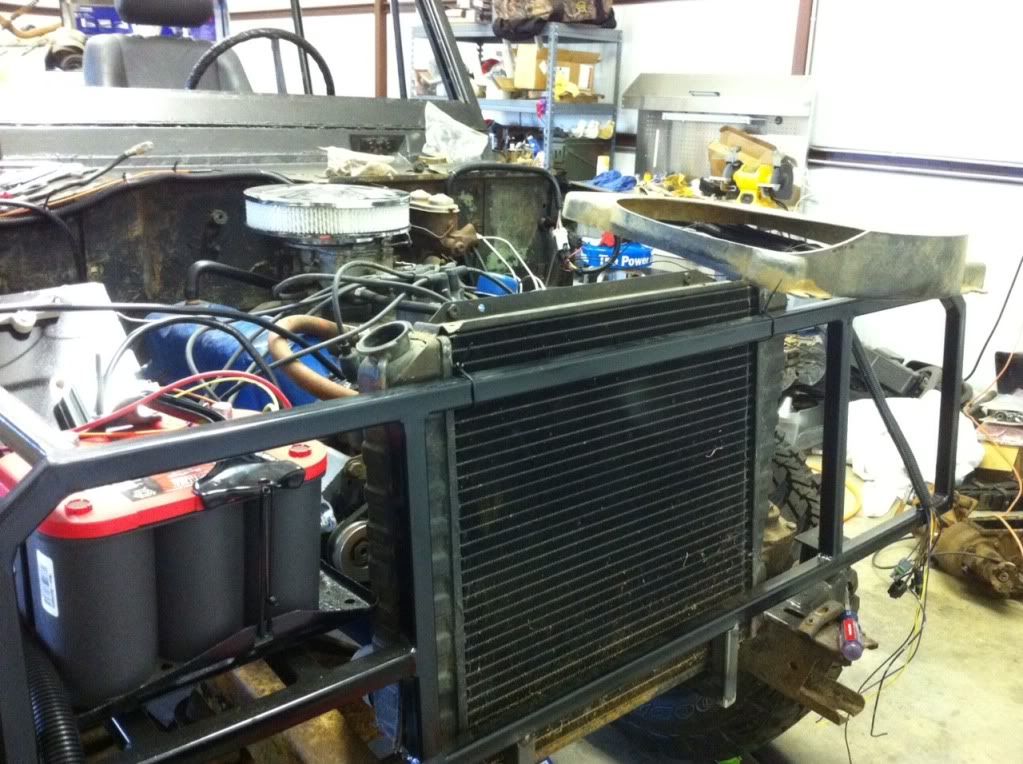 [/IMG]
[IMG]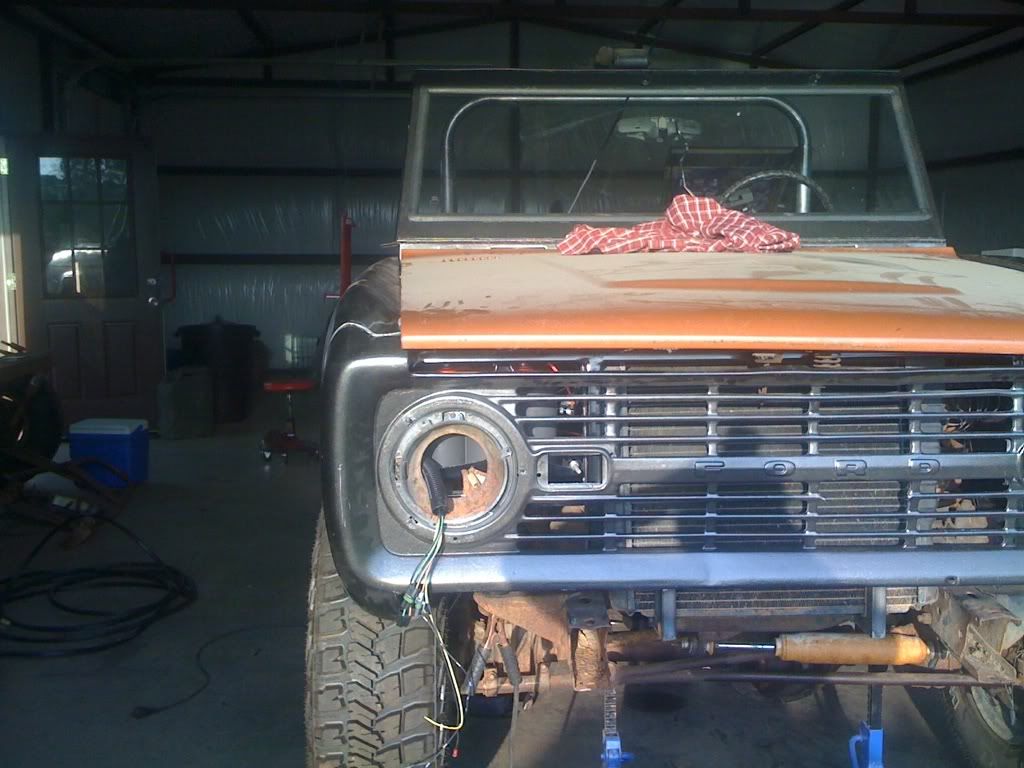 [/IMG]
Later