Hello everyone, my name is Alex and I am here with Barnes 4wd. We are located in Etowah, North Carolina and strive to be a leader in the four wheel drive industry. We carry a wide range of off-road parts for the hard core rock crawlers all the way to the customers just getting into off-roading.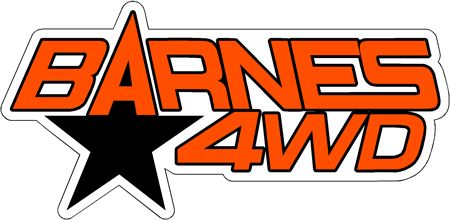 Check out our website at:
www.Barnes4wd.com
and browse around some of our products, you'll see that our prices are lower then nearly every other similar company. Additionally we work very hard to keep our prices stable, and keep a HUGE inventory to make sure we can ship your order when it comes in. The staff at Barnes 4wd works very hard to ship your order the same day that it is ordered.
Our shipping policy is pretty straight forward:

Additionally we run our "
Deal Of The Day
," you can see it on the right side of our homepage. This is a 25% off special on a random item; check back on our website every day since we run a different part or kit every single day!
If you guys have Facebook, go check out our page. We post up reviews, customer rides, and new products as we design them:
Barnes 4wd Facebook.
Go "like" our page and show us how you are using our products!
Finally, we are always releasing new products or redesigning current ones to better fit customer needs, you can see everything we have released recently
HERE
!
-Alex