Well I guess I should do the normal thing and introduce myself huh?
I live in Corpus Christi and am the owner of a '79 IH Scout II. Here are a few pictures of my rig...
Day I got it home...
Then it got naked and dirty!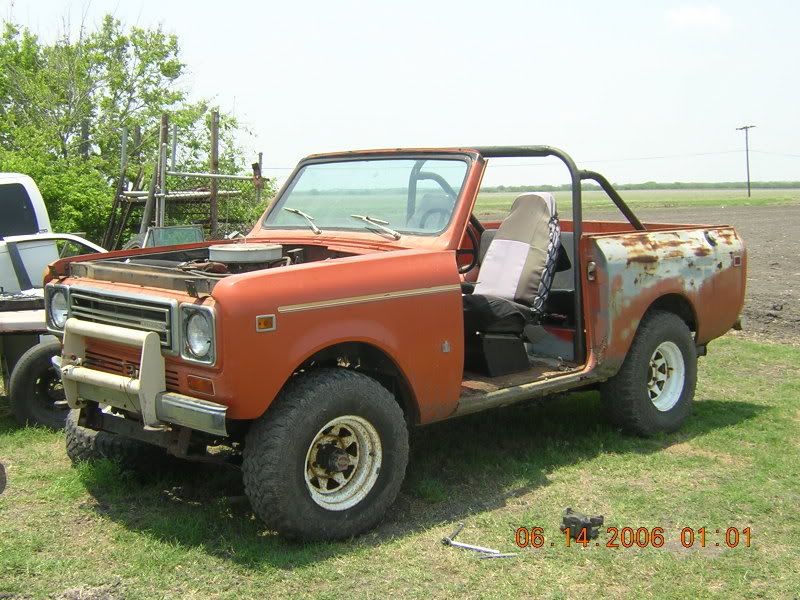 Then it got Sprung over on stock axles and springs...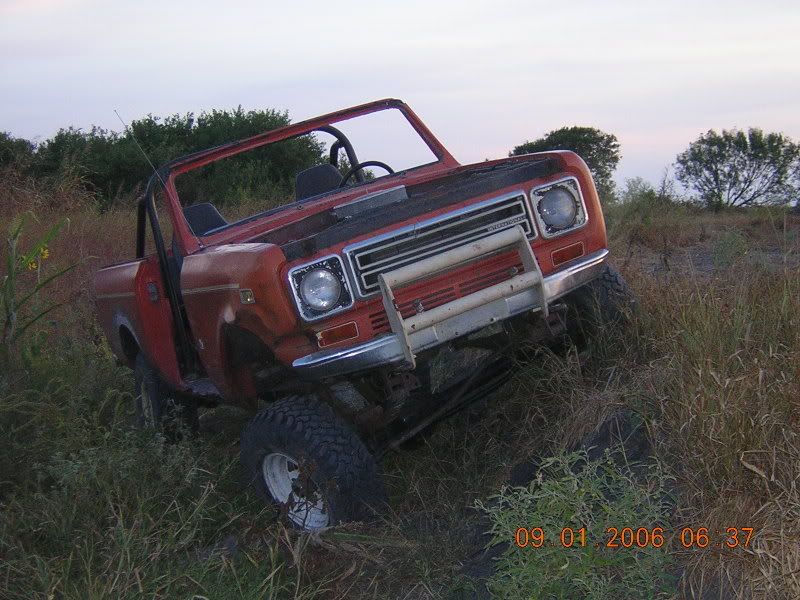 And thats how she sits now.
Just for kicks I'm going to throw in a picture of my tow rig because its beautiful...and don't dare say it isn't!
Its a '90 CTD 4x4 with a 2" body lift and 315/75/R16 BFG MT's.
Long intro, but atleast I have pictures right?
Chris