I'm on a couple of other sites and stumbled across this one.
I've been building and rebuilding my 89 YJ for several years now. It's going to have its 3rd drivetrain soon. I'm installing a drivetrain from a 94 Yukon 4x4. It's a TBI350, 4L60E, NP241. I just went from 34's to 38's on it, so I'm ready to get the new drivetrain installed so I can start testing it out.
I've done lots of work on it over the last few years. All autometer gauges, DIY beadlocks, homemade front and rear bumpers, homemade sliders. Axles are from a 80 Waggy and are locked with 4.56's.
Here's a recent pic with the 38's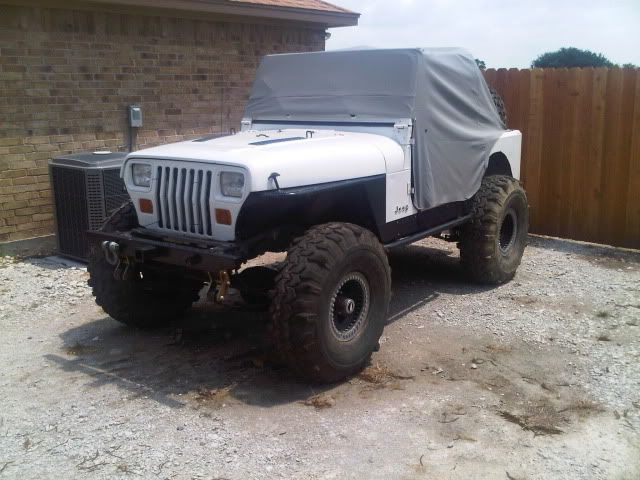 I also recently picked up a 95 Grand Cherokee Orvis Edition. It's fairly rough from previous owners going mudding and trail riding. It's got a small lift and 32's. I have my 34's from the YJ that I'd like to put on the Grand, if I can afford a larger lift