We had a stray show up a little over a week ago, and he decided to reside on our porch. It was going to get really cold so we brought him in the house and he's been in here ever since.
We believe he's some sort of hound mix. Weighs right at 30 lbs, and the lady at the shelter said he's approximately 5-6 months old.
He's very friendly, good with other people and dogs, and I've already got him house broken.
My wife and I just work too long of hours right now and I'm traveling to much.
I don't want to keep him in a kennel all the time.
He's sleeping with his head in my lap right now. I'd love to keep him, but it just isn't in the cards.
We've taken to calling him Buddy.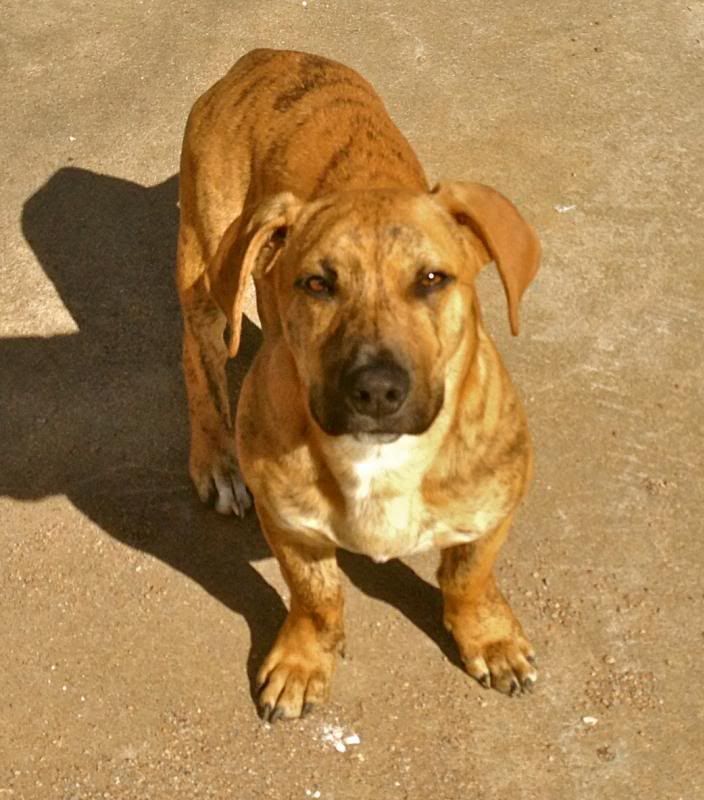 He can also shoot laser beams from his eyes.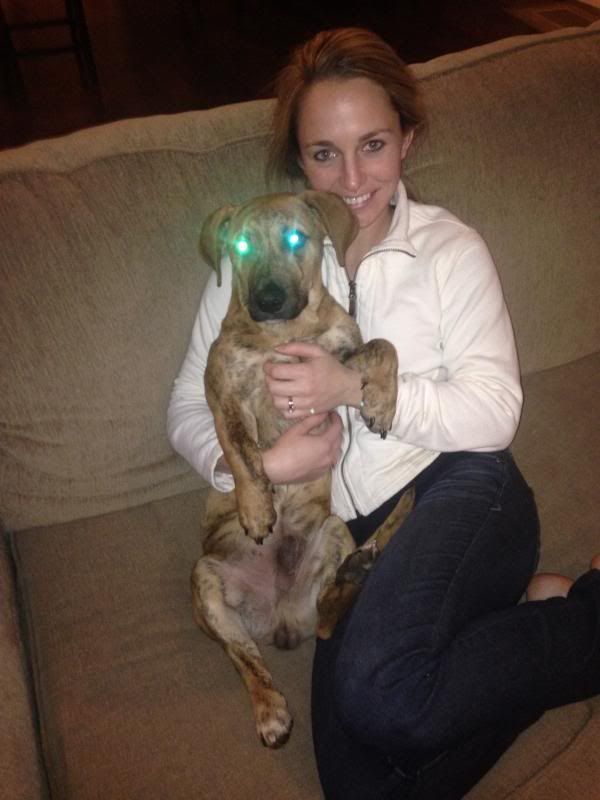 I don't mind driving a little to meet someone if he's gonna end up with a good family.