welp, i'm thinking about moving to the midwest, and i'm sure as hell not gonna go from running 12s in the quarter to 14s or whatever at altitude. LOL. here's the specs on the Stang.
1982 Ford Mustang GT hatchback converted to 1986 mustang front and back bumpers
306 motor with iron ported heads, Edelbrock Airgap intake, holley 650 DP carb, and a big cam (dont remember specs)
Full exhaust - headers, offroad h-pipe and flowmasters (not on but included)
8.8 rear axle with 3.73 gears
Draglites with 195/65/15s in front and 26x10 ET drags in back
full drag suspension with UPR uppers and Southside lowers and lakewood 50/50s(hooks like a mofo)
6 point roll cage, with current RCI 5 point harnesses for driver and passenger
NO BACKSEAT
currently working on the interior, when sold or traded it will have new carpet, and aluminum door panels
5 inch Tach, and water, oil pressure and nitrous pressure gauges
t-5 transmission with aftermarket clutch (dont know what kind but doesnt slip at all)
no grinding, etc.. could use a short shifter for quicker shifting but i got used to it.
THE BAD:
the paint is not that great, it looks ok from 20 feet or so but could use a repaint or try wetsanding. (tons of orange peel, etc)
No accessories (AC,PS, etc) the belt only runs the alternator and water pump
currently not street legal, needs wiper arms and a new turn signal switch in the steering column, but i have another complete steering column out of a late 80s mustang complete with steering wheel i'm throwing in.
THE GOOD:
Runs 12.50-60s easily, its run a best of 12.41 at 110 on a cool night on motor. I am including a NOS snyper wet plate kit adjustable from 100-150 hp, which will get this thing well into the 11s. Put a set of aluminum heads on it and it'll go 11s all day long on motor. motor is SUPER solid, no smoke, leaks, etc. the plan was to make it into a True Street car and cruise it on the street occasionally but with the move being planned, it makes more sense to have a 4x4 for the winter months. I am looking for a jeep wrangler, cj, xj or a toyota 4x4.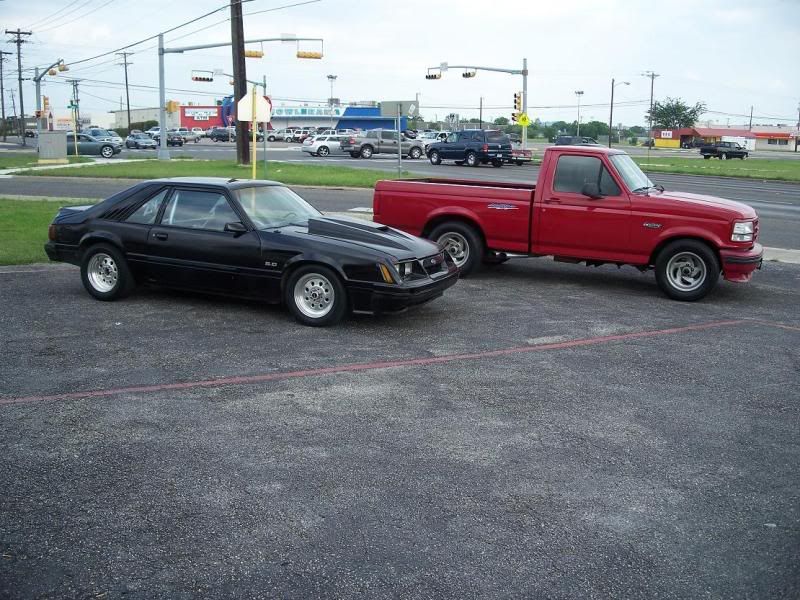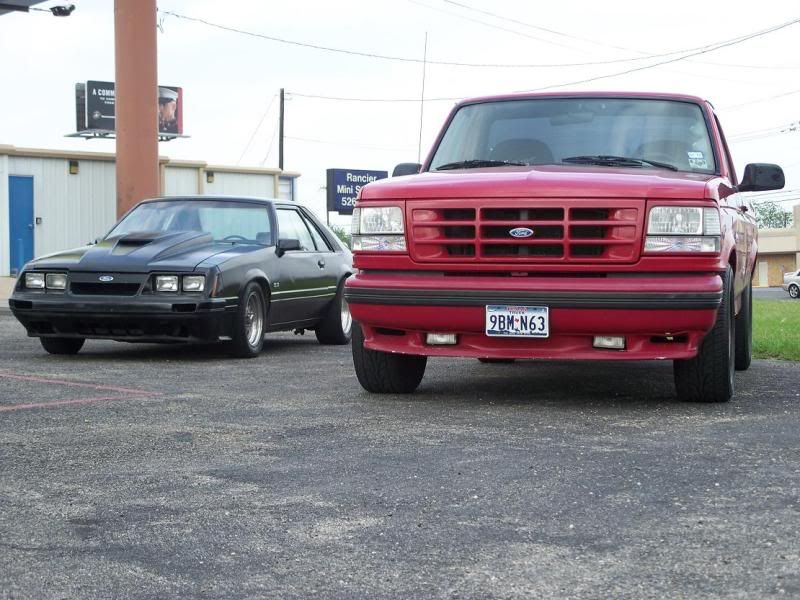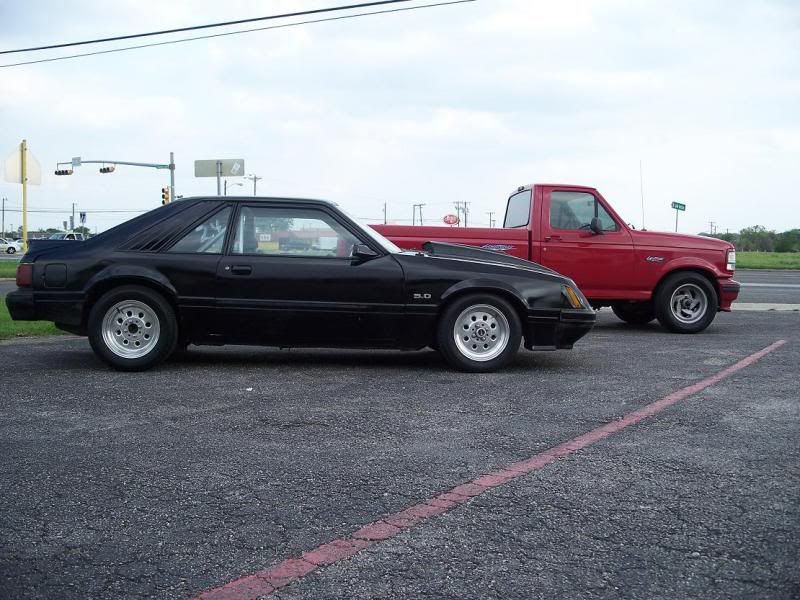 and an older pic with a different hood