5.2L V8 Engine with approx. 160k miles, it came out of a 95 Grand Cherokee. Ran good when it last ran 5-6 years ago.
Does not have exhaust manifolds or headers, no intake box or filter(s), it does have a 50mm bored throttle body though. I believe I have the stock computer for it, I just have to find it. I have some MSD plug wires (8.5mm I think) and an MSD ignition coil that can go with it. Also have the starter and other miscellaneous items for it. Any other questions about it feel free to ask. Asking
$400
for the motor and other items to go with it.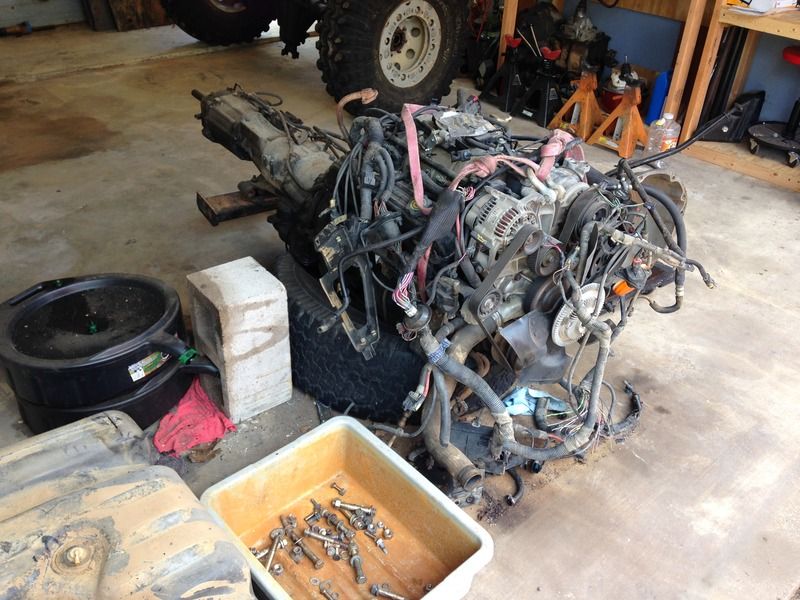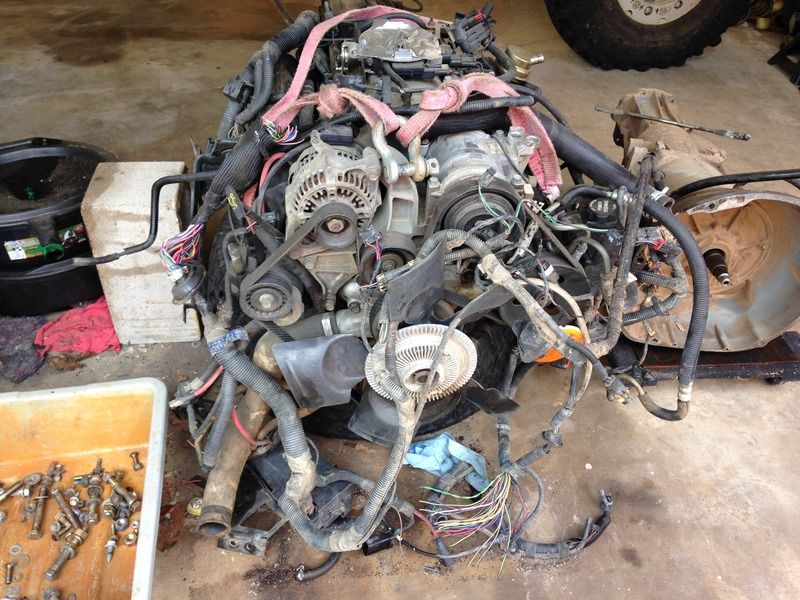 46RH transmission, the one that is currently attached to the motor is shot, it's the one that's on the dolly that is being sold but you can have the shot one for free if you want it for maybe a rebuild or something. Or a boat anchor. Mileage is unknown, was told that it ran and shifted good when it was pulled. It comes with a torque converter. Asking
$200
for it.
NP231 T-case. Basic, stock 231. Does not have an SYE or 4:1 kit. Has 23 spline (medium length?) input shaft. Ran and shifted fine, no issues. Asking
$200
for it.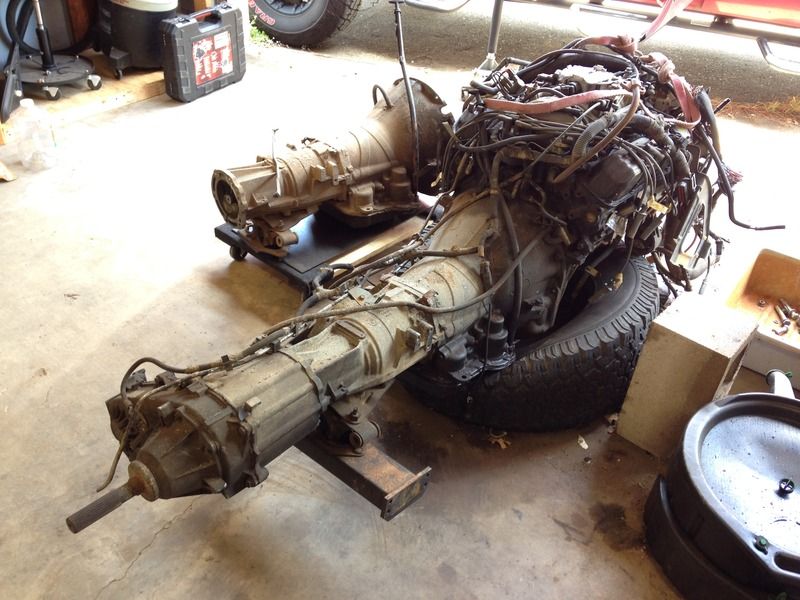 Or you can buy the whole package deal, basically what you see in the pics. One engine, two transmissions (one being shot), and the transfer case for
$800
.
Everything is located in College Station, TX.