Thinking of selling my '88.
I've had it since '99 and done quite a bit of work on it in the early years. Haven't done much to it lately though. I'm located in Central Texas.
2" Calmini Shackle reverse
4.16:1 Calmini TCase gears (one piece, not the welded kind)
30" BFG M/Ts
Electric fan
Thorley header & 2" exhaust
Weber carb (mounted backwards to eliminate uphill stall)
Original Suzuki soft top in near perfect condition
Engine runs well, but is weak
Transmission runs relatively quiet
clutch only has ~5k miles on it, but needs to be adjusted
tow bar for flat towing
Lots of other odds and ends that add up
Interior is in near perfect condition. Original carpet and door panels in great shape. Rear panels are hard plastic (Keltec) replacements. Drivers seat needs to be recovered.
Exterior is also in near perfect condition. Small rust spot in hood (poor bondo job) and one small rust hole on the driver's side pillar. Other than that, everything is straight and clean. Washed and waxed regularly.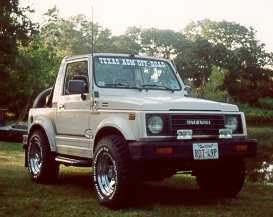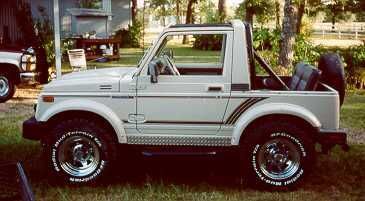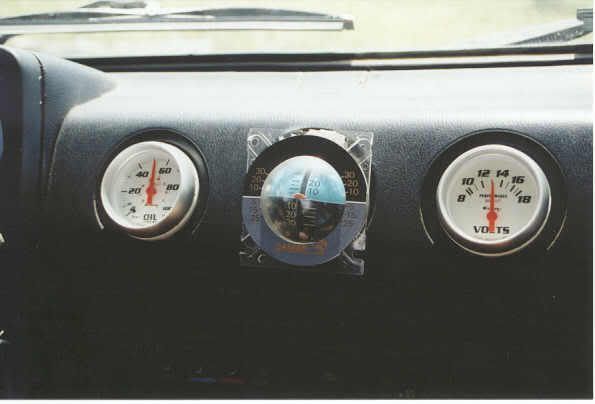 Pictures aren't that great because they are with an older camera.
Asking $3200
- Steve