Regretfully I am getting out of jeeps for the time being and selling my jeep.
Year: 1999
Modle: Wrangler
Engine: 6 cyl
Millage. Shown at almost 12900 however it is about 100 mor than that due to the speedo going out a while ago.
Trans: 5 speed manual
Front Axle: Stock D-30 with 4.88's and is open.
Rear axle: StockD-30 c-clip with 4.88 and a locker( unknown brand)
Suspension: Overl all this Jeep is sitting on a 7.5 in suspenssion lift. It has a Rusty's Offroad 5.5 in long arm susp. kit with 2 in spacer pucks. Also has 1500 serries billstines on all 4 corners.
Extras: Comp cut BTF corners. 48 in High Lift jack. 4 mounted and running lights. mile marker 8500 lb winch, airhorns (mounted and opperating), Cobra cb radio.
This Jeep has preformed exceptinally well off roda. It has gone almost every where I have asked it to. At this point in time the jeep is in a project stage. I was going to be doing a 1-ton swap on it but have sinced decided to part ways with it. It will need a few thing to be back up and ready to wheel. It will need to have the enigne harness replaced. I will provide the harness or install it if I have the time to get around to it before it sells. It will also need a set of tires and front fenders and the comp cut to be finished of. I am sure that i am forgetting some stuff that the jeep has on it. however it is late and my mind dont think this late. I will past any more if i think about it. I am selling it for
4000
.
Photos of how the jeep sits right now: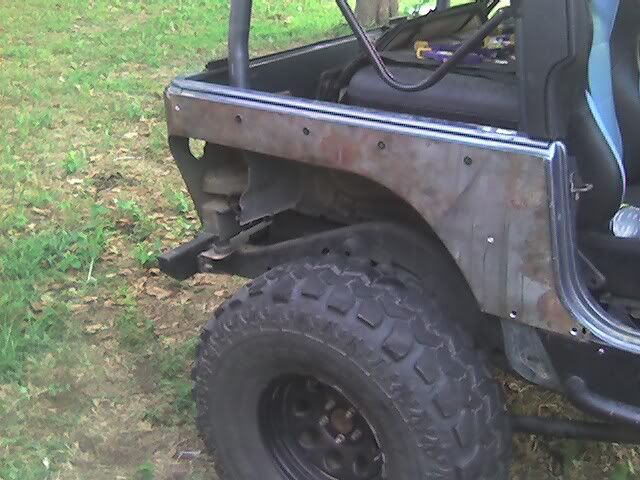 More pics to come when I get a chance to shoot some.
Brian