Included are 4 Goodyear MTR's 35x12.50x15. The tread on two of these have about 50-60% and the other good tire is about 40%. The last tire si 95% tread left. No plugs, and all hold air just fine.
The Rims are Mickey Thompson classic eights with 24 bolt Champion beadlocks welded on them. They are 15x8 with 3.5" backspacing. Bolt pattern is 5x4.5, fits stock TJ's and XJ's. The bolts are all grade eight.
Only reason im selling is i want 10" rims with bead locks
Asking 650.00 for them, and i can get any pictures or angles, measurements etc. if need be. You can PM me here, or call my cell (940-631-1610). Im located in Iowa Park, TX, just west of Wichita Falls, TX.
Pics: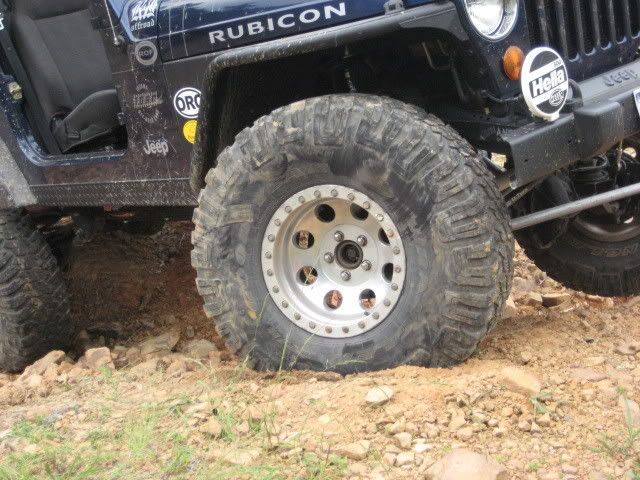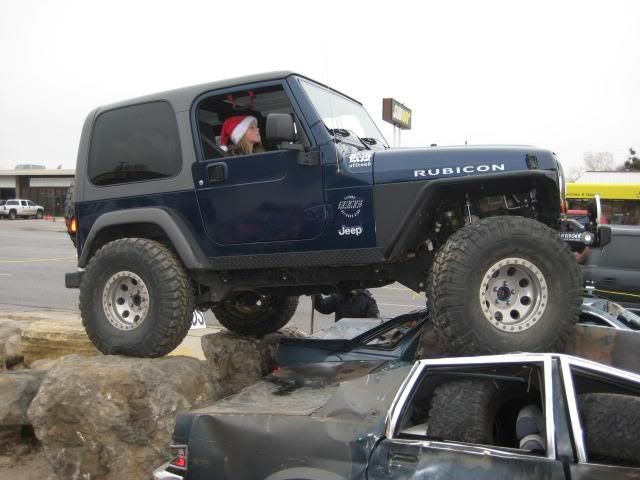 Here are some pictures of the bead lock rings, one picture has red dots here and there, but they are a reflection from the house lights:
Wheel 1: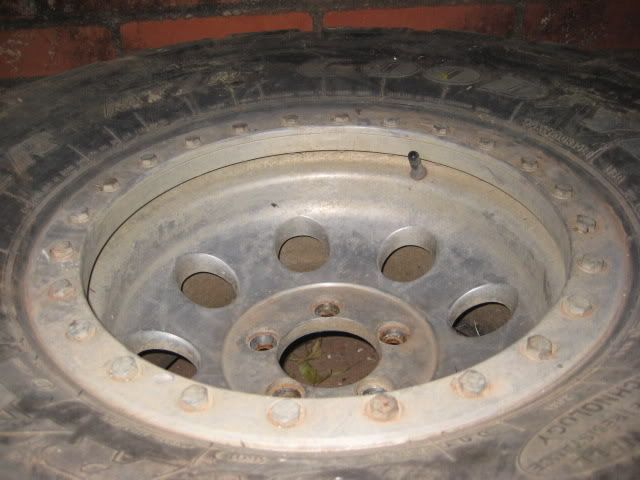 Wheel 2: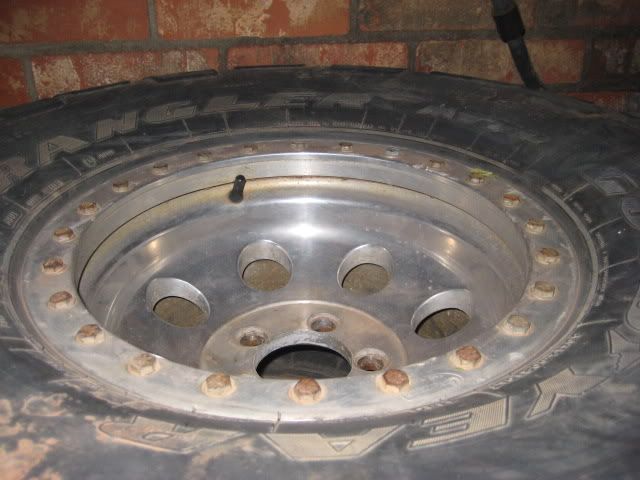 Wheel 3: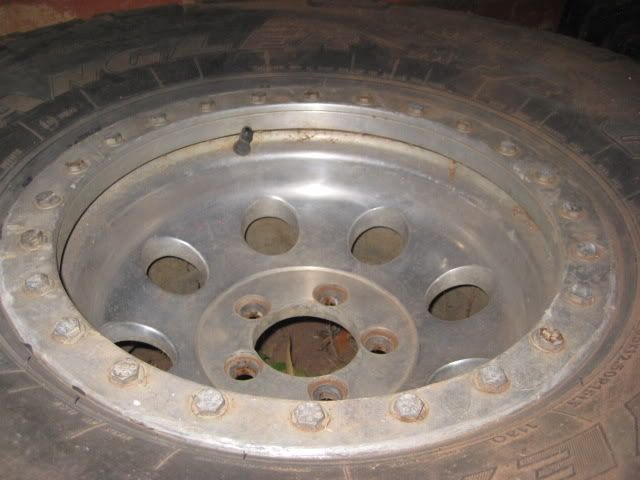 Wheel 4: