I figured I would go ahead and get this started....
I will be moving my drive train over to a new chassis towards the end of October, so I will be adding things to this as I go.
Items needed to trade for
:
Clean 14bolt housing (mine is 54" wide between the the stock brake backing plate mounts.)
Tires in the 42x17 range, will consider 39s if they have magic dust on them
17" beadlock wheels 8x6.5 pattern. Or maybe some steel wheels that I can throw some DIY beadlocks on
Tires For Sale/Trade
$1700obo
44x19.5x15 Boggers on 8x6.5" Black steel 16 bolt beadlocks (not sure of brand) Around 75% tread, Grooved, typical chunking, and rash from trail use. They all hold air for months at a time. They are really just getting broken in good and working well around 3lb. I just don't think they will fit on the new Chassis. Ready to go!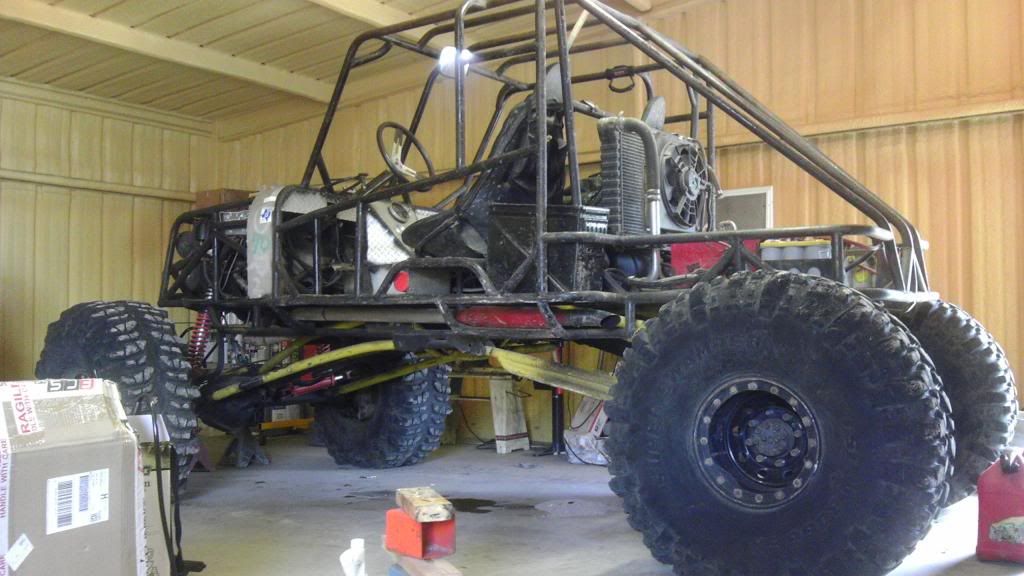 I will get some better close ups and measure wheel backspacing this weekend.
Chassis for sale / Trade
$700 obo
Setup for SBC,TH400,203/205 doubler. 13'4" over all length, 57.5" belly to roof, 68.5" wide behind the seats, 128" wheel base with current links. Setup up for 16" Coilovers in front, Coil springs and 14" shocks in back, rear mounted radiator, dual batteries. 1.5" DOM .120 wall. This will come with Radiator, fuel cell, links, and seats.
Lots of picks in build thread here.
http://www.texas4x4.org/projects-for...changes-46114/