For sale is my beloved 98 cherokee sport- wish I didn't have to let her go but need the cash.
general info...
extreme capable 1998 jeep cherokee, great ride on road or off, forest green exterior, black/camel interior. 200k miles. 4.0 motor. 231 transfer case, auto transmission, runs great, was DD until recently. Vehicle was never in a any accidents, clean title in hand.
The good...
-4.5" lift w/ full rear springs (no lift blocks or add-a-leafs on this jeep)
-rear RE sye (H&T style)
-front control arm drop brackets (maintain stock control arm angles = good ride)
-ford 8.8 rear axle, disk brakes, 4.10 gears, limited slip diff. (stronger than a d44)
-jeep hp 30 front axle, non-disco
-zj tie rod/drag link upgrade
-297x 1-piece shafts
-new 32"x11.5x15 falken tires mounted on eagle alloy wheels (less than 2 months old, full dicount tire warranty)
-bushwacker fender flares
-gas tank skid
-Sliderz (by frankZ)
-bilstein shocks up front
-wj leather seats up front (much more comfy than stock xj seats)
-new windshield
-cold a/c
-2" reciever hitch+wires
The bad...
-the driver side unit bearing is failing- is about $100 part, can be replaced in the driveway.
-no back seat (was pulled and storage unit built in it's place... which still needs to be carpeted)
The conclusion...
jeep has some wear and tear, it's not a show car, but it is an extrememly capable 4x4 that is just at home on road as off. has some small holes in headliner/sunvisor, small door dings, etc, etc. Price reflects the overall condition and need to replace the unit bearing. Open to offers, but don't waste my time. All the upgraded parts above equal about what I'm asking...
The price... $3500 obo
The Pics...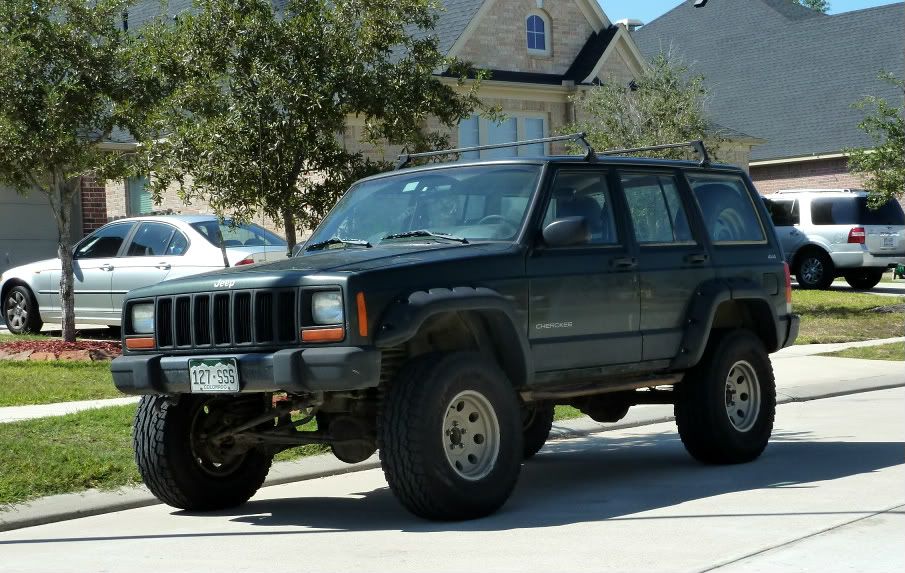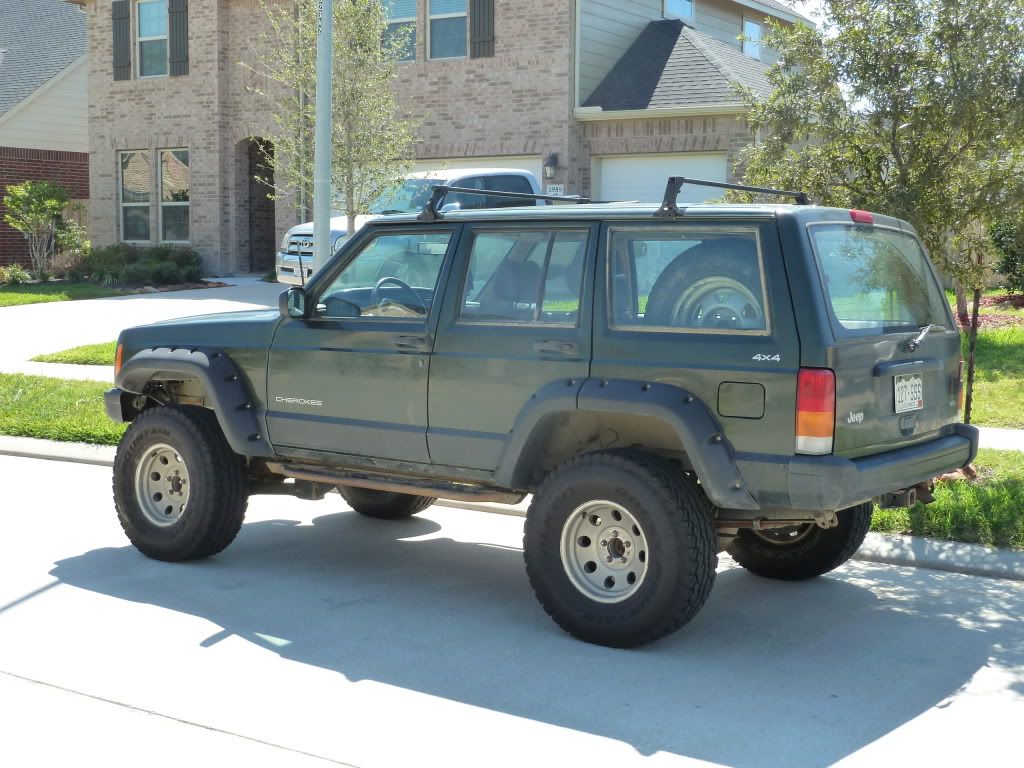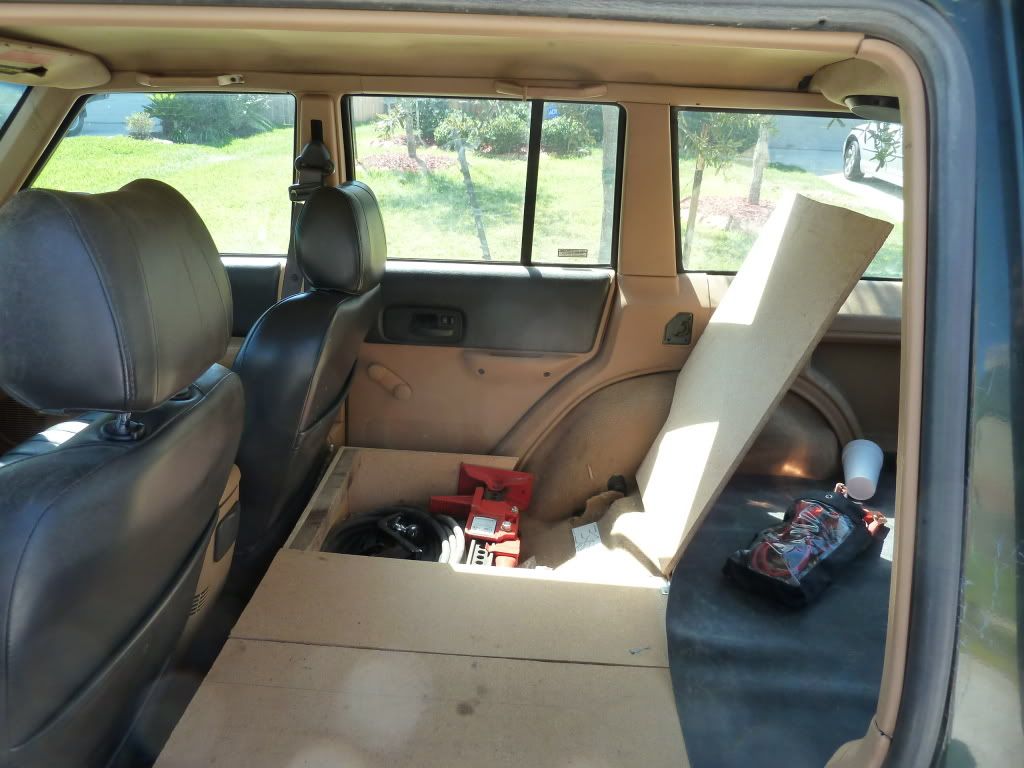 FS
Best way to contact me is e-mail...
[email protected]