ok, springish cleaning time, and need to get some of this shiz outta here...
d60 carrier 4.56 & up open carrier - SOLD
d60 4.10 ring and pinion (2 sets) - SOLD
stock d60 steering arm - make offer
chevy 63" rear leaf springs out of 03 z71 3 leaf pack - $50
some misc tbi stuff, i know i have an extra computer and a few other things, just ask i'll see if i have it.
700r4 out of 82 k5 blazer ran/drove when parked - $100
np208 out of 82 k5 blazer ran/drove when parked - $100
also have some dodge parts off 98 ram 1500 4x4
2" hell bent steel front coil spacer - $40
(4) skyjacker 5000's for 2"-3" lift - $50
2 1/2" skyjacker add-a-leaf - $40
stock dodge 4x4 diesel coils(give 1500's ~2" lift) - $40
00-01 ram offroad pkg wheels with 35x12.5x17 bfg mud terrains(original kms) with around 60% tread left(will get actual measurments of each tire if necessary) -$600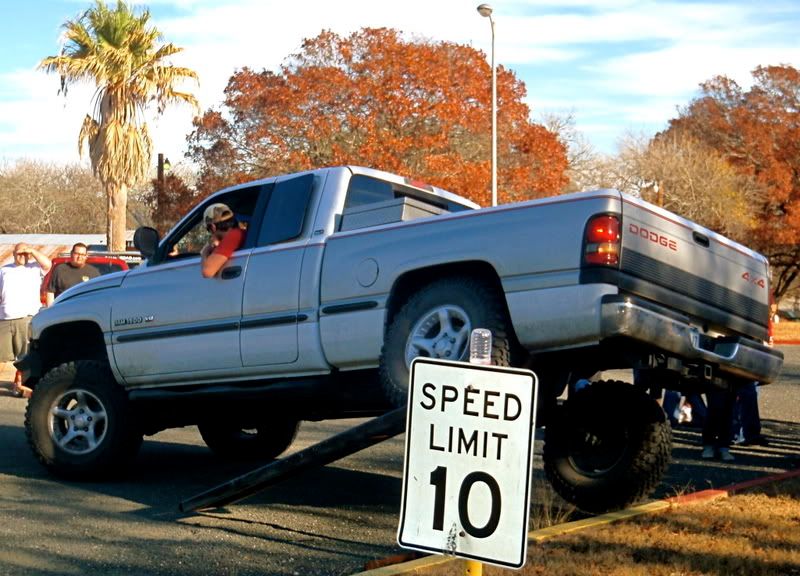 pic is with the 2" front spacer and 2 1/2" add-a-leaf and 35's only.
truck will also be for sale soon 98 1500 4x4 5.9L 242k miles motor rebuilt at 180k and trans at 150k clean TX title in hand - $5000 as it sits $4000 less the lift, wheels, & tires.
as always parts are OBO, contact here or
[email protected]
things i need in trade in order of needed most!
5' of 1.5" DOM .25" wall 1" ID
(1) black steel wheel 15x8, 8 on 6.5, with 4.25" bs
np203 chevy
chevy 10b/d44/d60 w/4.10's complete