Hey all. I know your going to laugh, make fun and point fingers at me, but I am returning the truck to stock height and lowering it a bit and want to throw some 20s on it (Preferably the new GMC 20s). Im going for a fast lowered 4wd setup. Im building a new motor right now and gonna get a built trans, and I know the lift is gonna tear all that up if I leave it and slow me down ridiculously.
I have a set of 17x9 moto metal 951 chrome wheels with Super Swamper SSR 35x 12.50 x 17" tires on them. 2 tires have like 15$ Left due to me not getting an alignment after the lift and the other 2 have 50% and are in good shape.
The wheels have never had curb rash or rubbed against anything. There are a few dirty spots, but nothing that mothers wax cant fix.
If you are lifting your truck and have some 20"s w/ good tires available let me know Id like to work out a trade if interested.
Heres some better pics: Can get more
This pic you can see the back tires, they have 15% Left
Heres the wheels and tires all cleaned up and nice right after we installed lift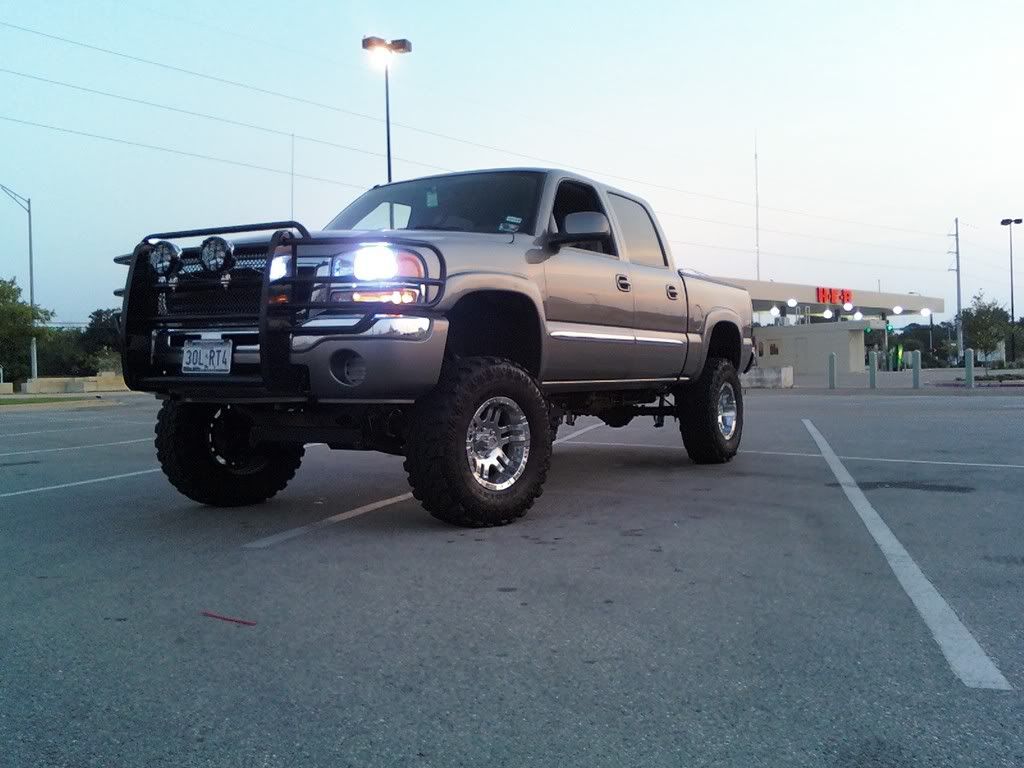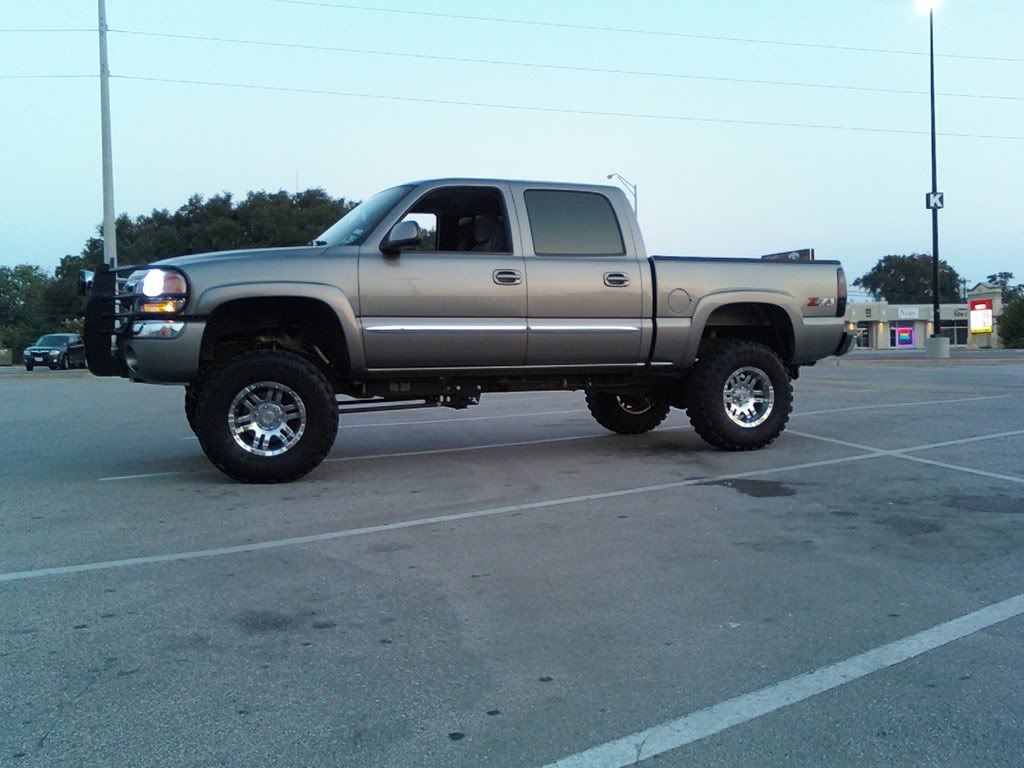 Im obviously not wanting to ship these cause they weigh as much as a ******* hippo. But if you really want them shipped give me your Zip and I can get a quote added to price. Shipped via freight on a pallet.
Asking 650$ in College Station TX or trade for 20s+ tires, can meet a certain distance
Ive never had any bad feedback on ebay or on performancetrucks.net or ls1truck.com you can look me up on there and check my trader ratings if you want. Just an FYI