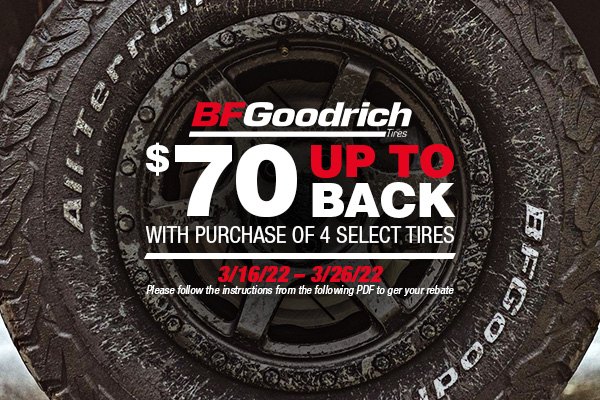 If you're often mixing on- and off-road driving, tires that provide you with added confidence on rough terrain but remain stable and quiet on the pavement are a must. BFGoodrich tires are made for those who want confidence and control on- and off-the-road.
They were designed to deliver go-anywhere traction along with outstanding durability, great wear, and year-round traction. With tougher rubber that is split and bruise-resistant, thicker and extended shoulders to better protect the critical sidewall failure zone, and advanced deflection, these tires are ready to knock out the toughest road hazards.
Just now, you can GET up to a $70 Visa Reward Card or Visa Virtual Account with the purchase of four (4) new BFGoodrich passenger or light truck tires. This offer ends on March 26, 2022. Please check the following
PDF form
to get your reward.
BFGOODRICH® - ALL-TERRAIN T/A KO2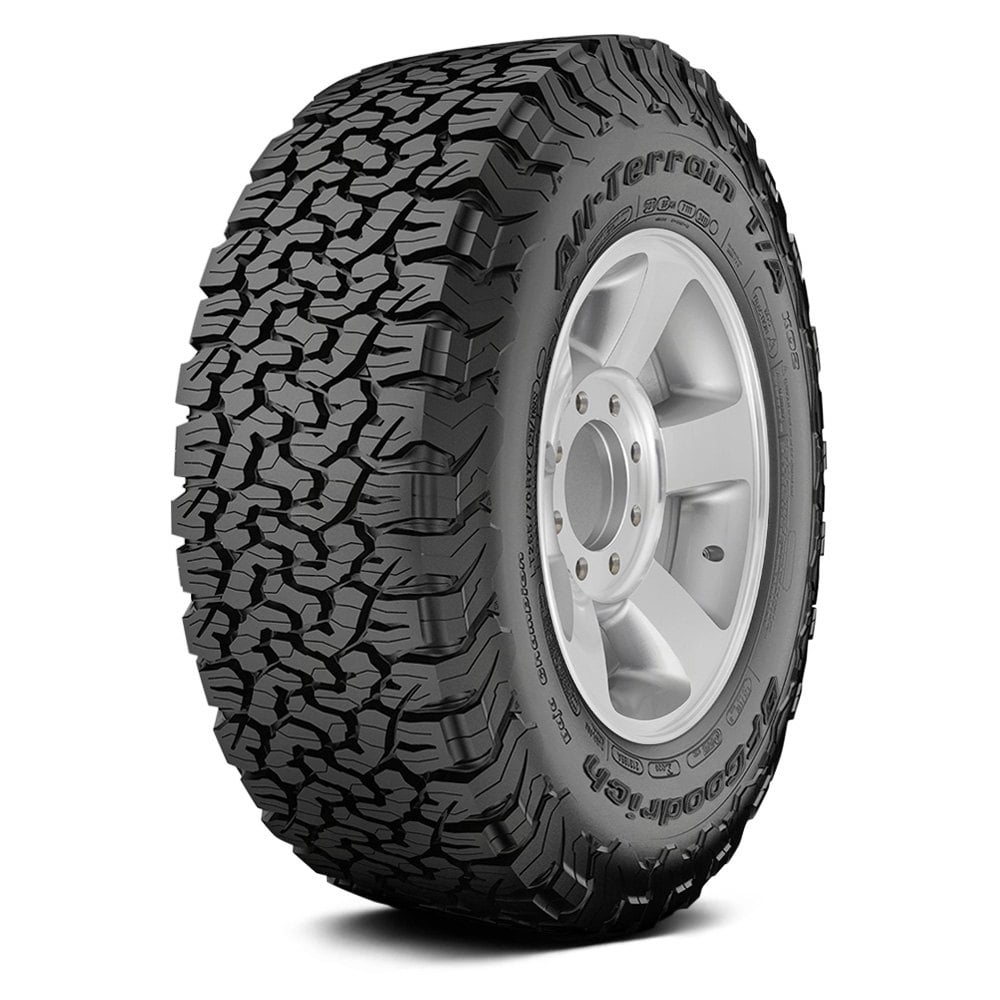 BFGOODRICH® - ALL-TERRAIN T/A KO2 WITH WHITE LETTERING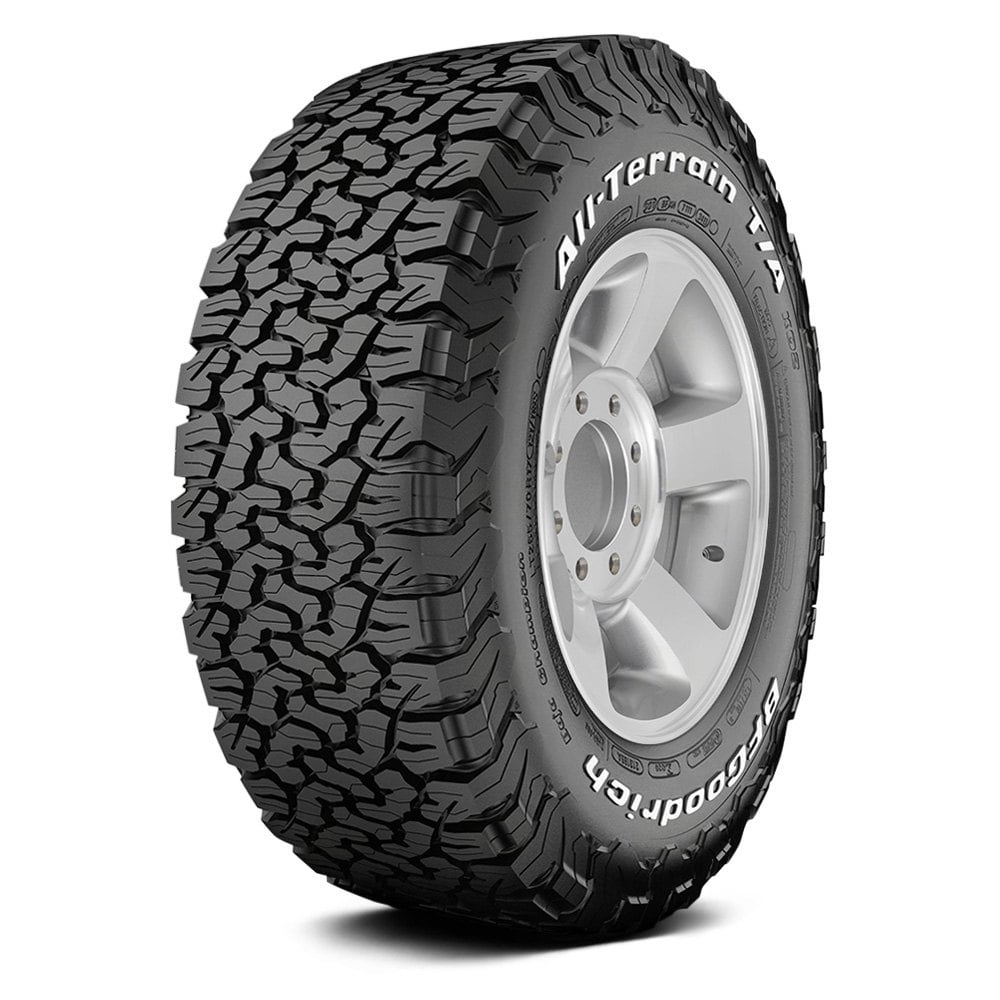 BFGOODRICH® - MUD-TERRAIN T/A KM2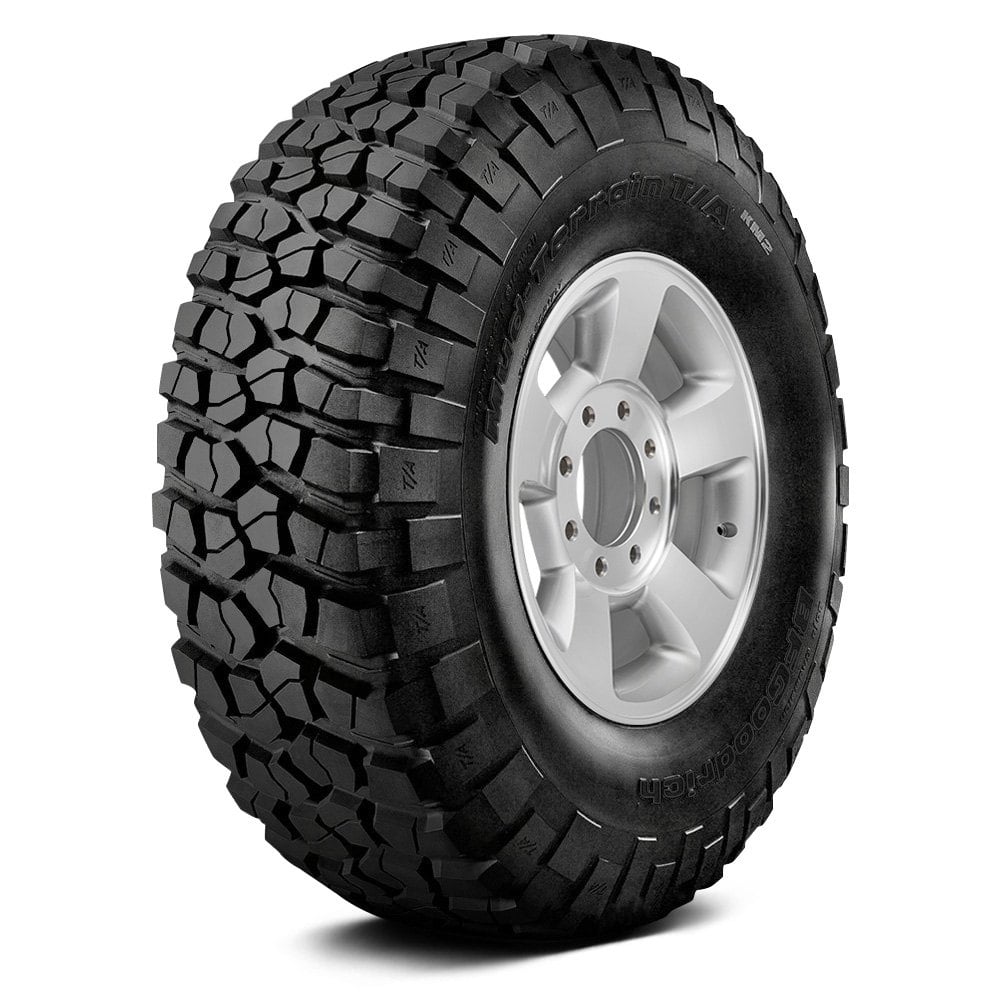 BFGOODRICH® - MUD-TERRAIN T/A KM3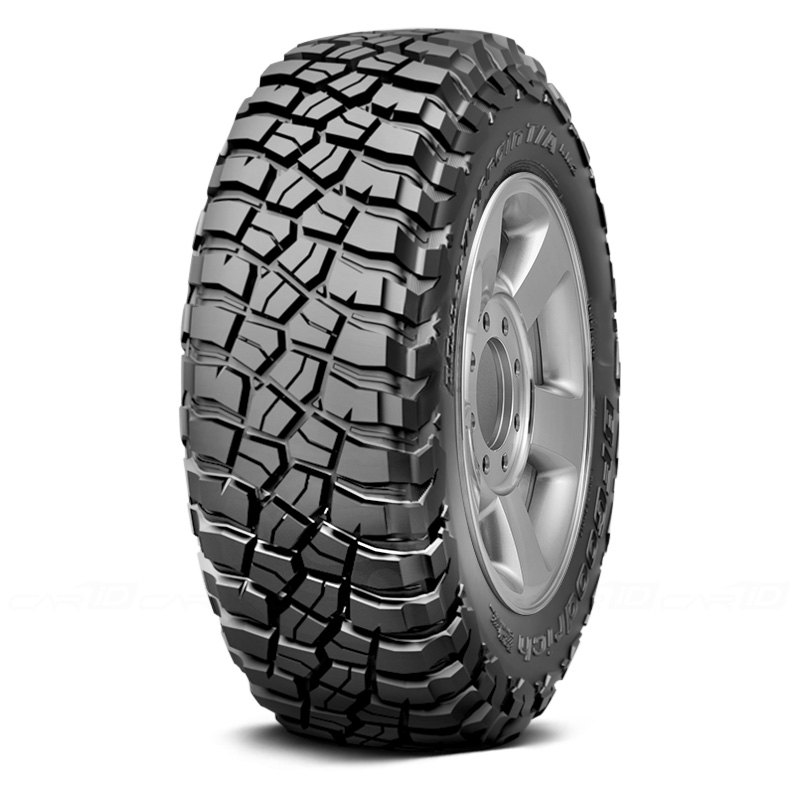 ​