Here we go...
Got there friday at about 12... ate lunch and got out room.. Met Ripper as we were pulling into town.
After lunch, we hit the trails.. Ran wett and wild.. then jumped into jeff's ledges and once we got to Black Sheep..
This time, I had the number to black sheeps ledge.. It has given me trouble since I bought the buggy.. This time, I changed my line up, and drove straight up it and did not even have to back up.. But... The rest of the trail gave me H*E*L*L...
Gave Ripper a spot on the ledge, and he nailed it as well. The rest of the trail gave him some fits too.. After that, we ran Cake Walk, and then headed back to see if Casey was there. He was there, and a little later Matt showed up as well.
Once we got everyone there, we went back out, and Matt was leading the way in the RZR on 25's..
That thing and Matts driving was crazy, and Saraha was cool as all get out.. She and Matt are to peas in a pod.
So here we go ... with the pictures.
Matt running Wett and Wild and Jeffs Ledges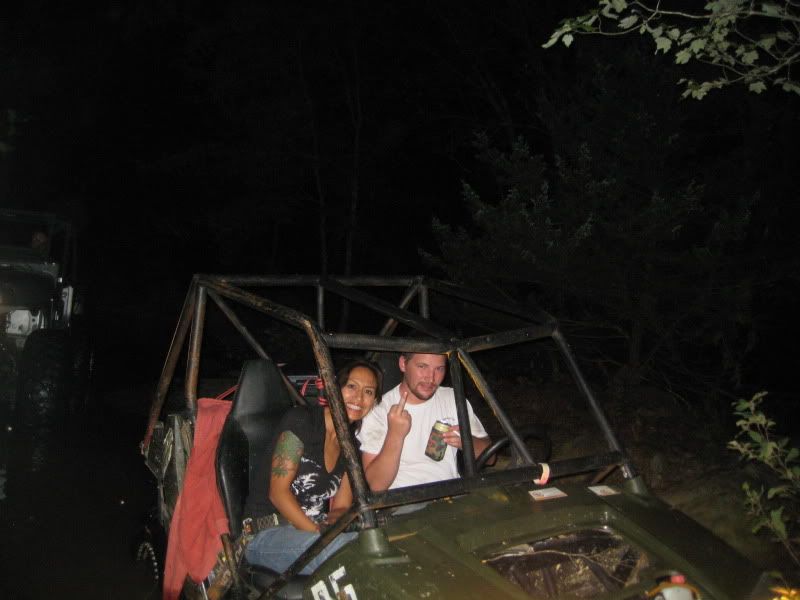 Matt getting the front end a little light on the exit of jeffs ledges.
After several brews and some Malibu Rum, we decided to take the group picture.. James (( Ripper )) does not like night wheelin, so he was not there.
Casey giving it the Evil EYE !!
Casey getting a little tippy on Jeff's ledges
After that and a few more drinks we made up a new game... It's called Stunt Peeing.. Whoever has the most extreme style wins.. Well, This was all Casey could come up with...(( No pee pee sticking out here )) so do not be alarmed..
Then Matt comes driving by on the RZR and does a One Handed roll bar grab and Pee Pee while driving the RZR... (( Funny Stuff to see in person.)) Thought he was gonna fall out, but he pulled it off like a Champ. Matt out scored Casey on this go around, but Casey Vowed to come back and become the New Champ at the next outting.. So watch for more Extreme Peeing Tricks in the following months... If you come up of one of your own.. Post it up..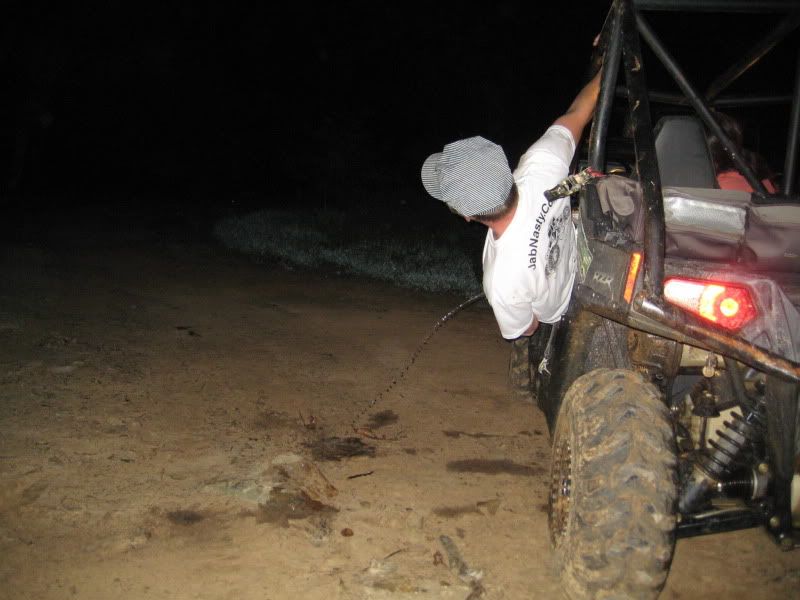 After the games were over, Casey and Morgan had to have a few more cold beverages to calm there nerves from the Extreme Pee Pee event.
Not really sure what happened, but all of a sudden, we looked over and Casey and Morgan were both out like lights.. Kinda curious if Big Foot did not drop the Date Rape drug in there drinks.. Good thing we were there to wake them up..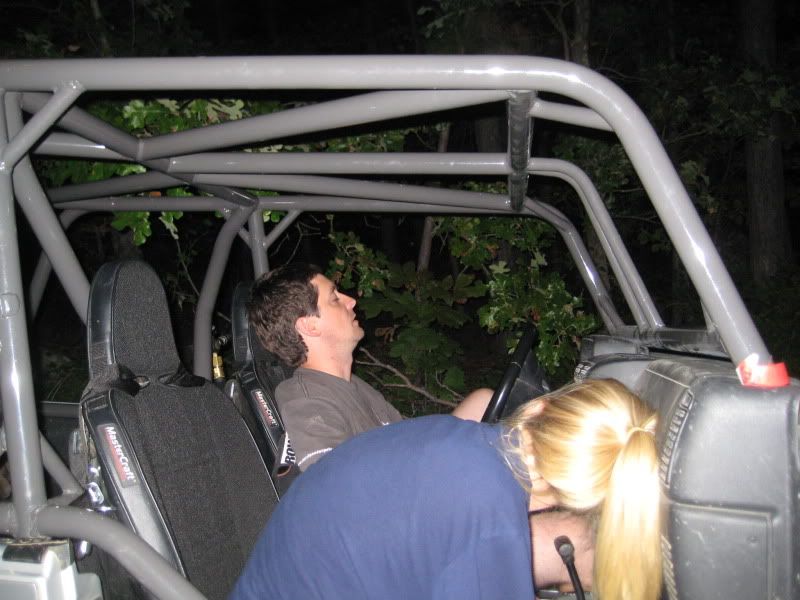 Not sure if Big Foot tried to drug me as well, but for some strange reason, I drove off the ledge on Jeffs Ledges and almost went off into the deep hole that is about 6 or 7 ft deep.. I told my spotter he better wake up.. We were running the Ledges backwards, and I honesty do not know what happened or how..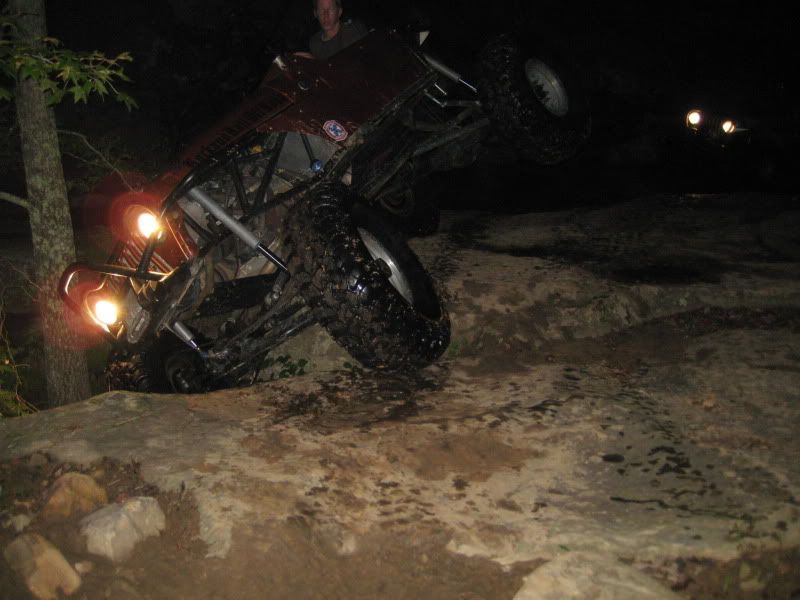 Matt has a heck of a woman.. Saraha even got out and pushed him off of a rock on Jeff's ledges that he got hung up on.. Thats a Good Woman right there..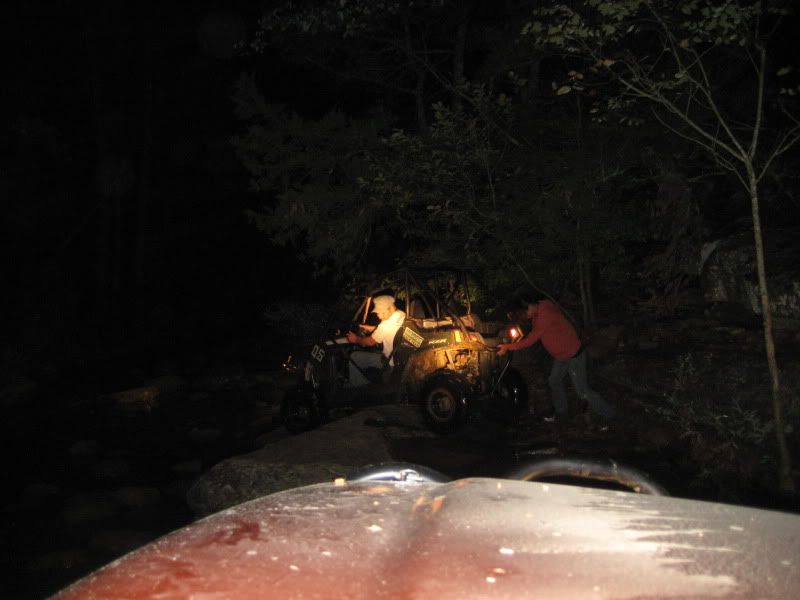 Then Matt drives down the steep ledge and did not have any problems with it.. He did not even need a push even though it was standing on its nose.. It drove right out.. Crazy little machine.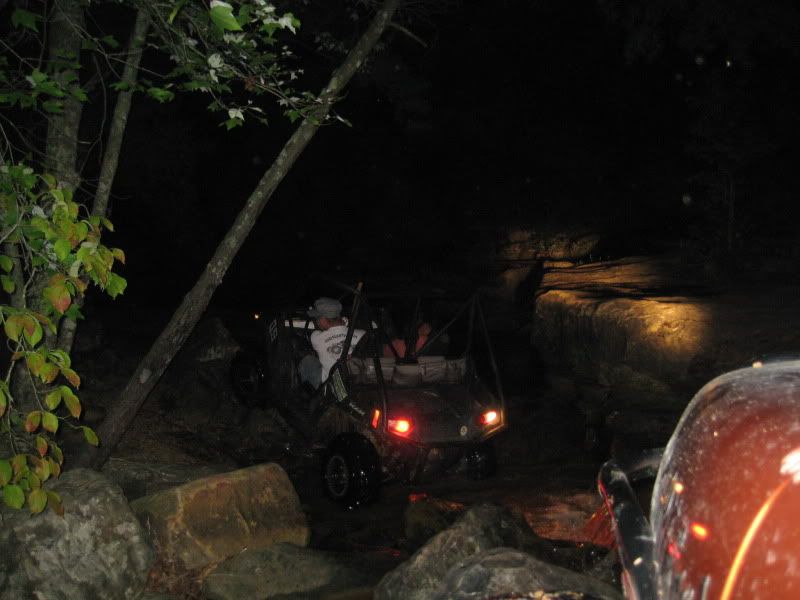 Later on we met up with Tracey and this cool rig... Passenger side drive.. That will really mess with ya right there.
At about 3:30 in the morning, we were headed back to the entrance of the park to go back to our rooms. Thats when Matt decided to put on a Jumping display for us... I told him he needed to try to Pee while doing this. but he was not up to it at this point.
In this picture, the are landing on the back tire coming out of the creek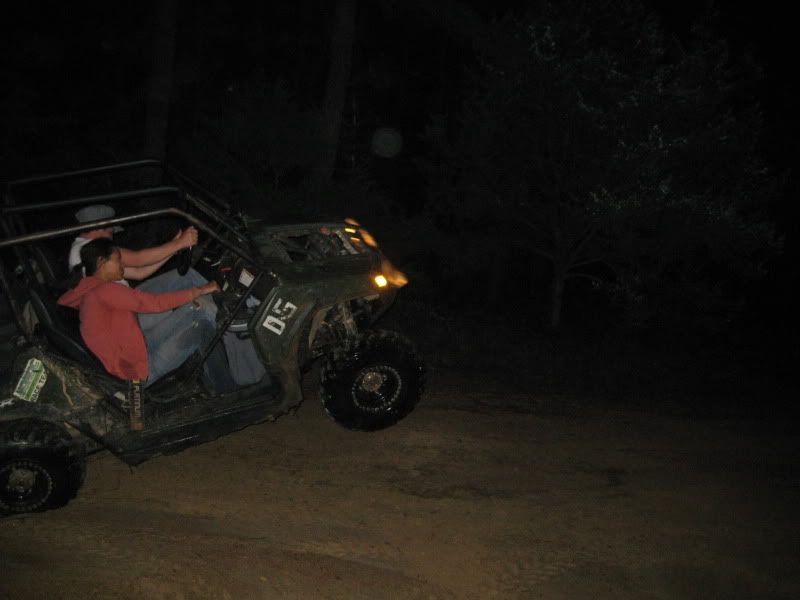 Matt is getting some sick air right here... Thought he would blow the tires out on the RZR, but he never did. Saraha was right there with him.. Like I said.. Thats a Good woman right there.
Then Matt started running around the rigs as fast as he could go on the RZR and I told Kevin... Watch.. He is gonna put it on its side..
Sure enough... He did !! And Him and Saraha just laughed..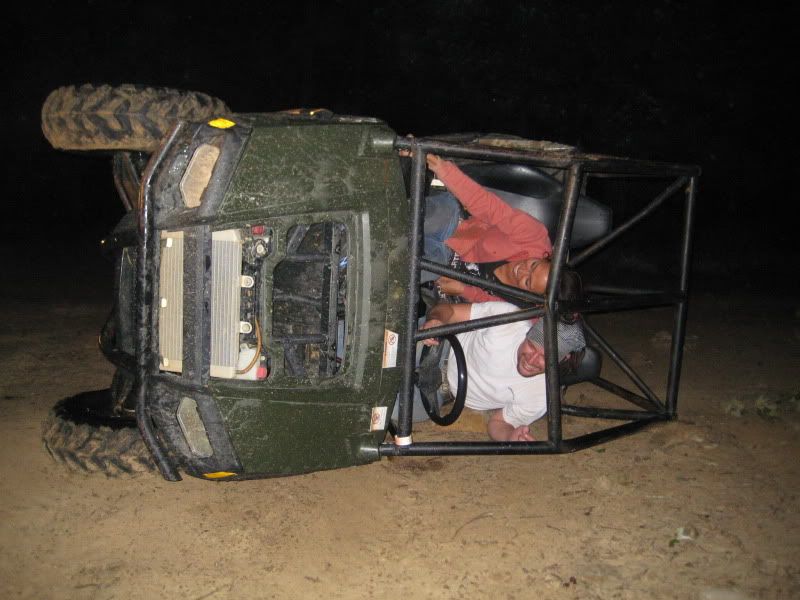 Once back the camp, we met up with some of the guys and gals from dallas, and Ripper and his wife were there..
We all partied for awhile and Matt decided to do the Robot for us..
One of his many dance moves...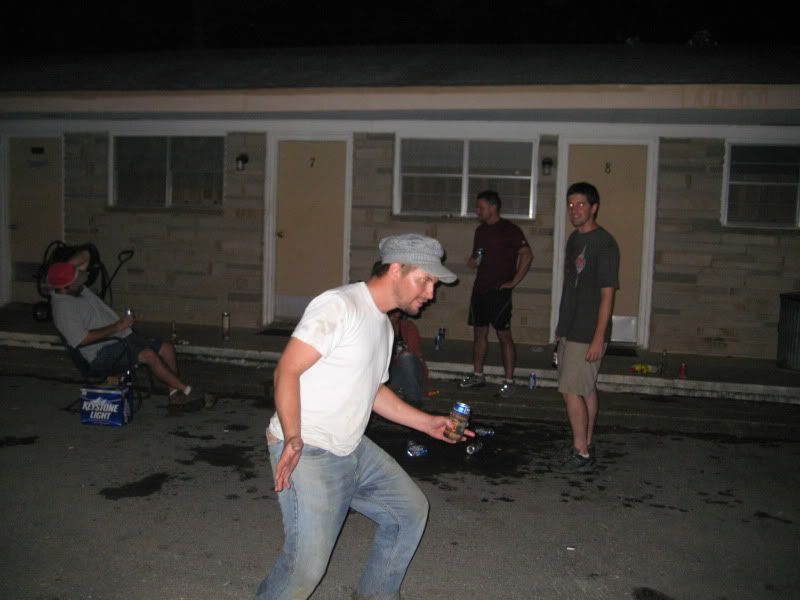 Rippers Wife was a Hoot to wheel with and to party with.. I think later on, she had enough, and blew chunks in the parking lot and then climbed in the back seat of Rippers truck and went to sleep.. She laughed about it as we took the picture..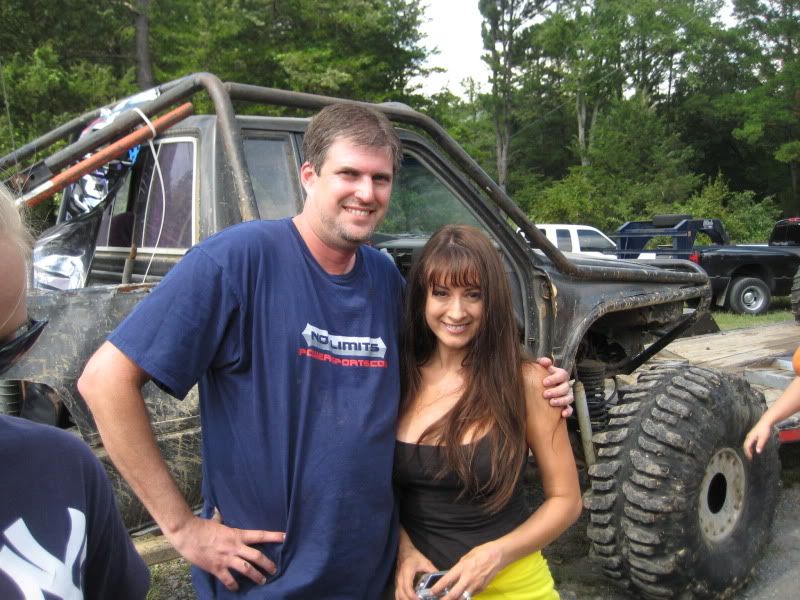 I think Caseys dog had a hang over on saturday as well.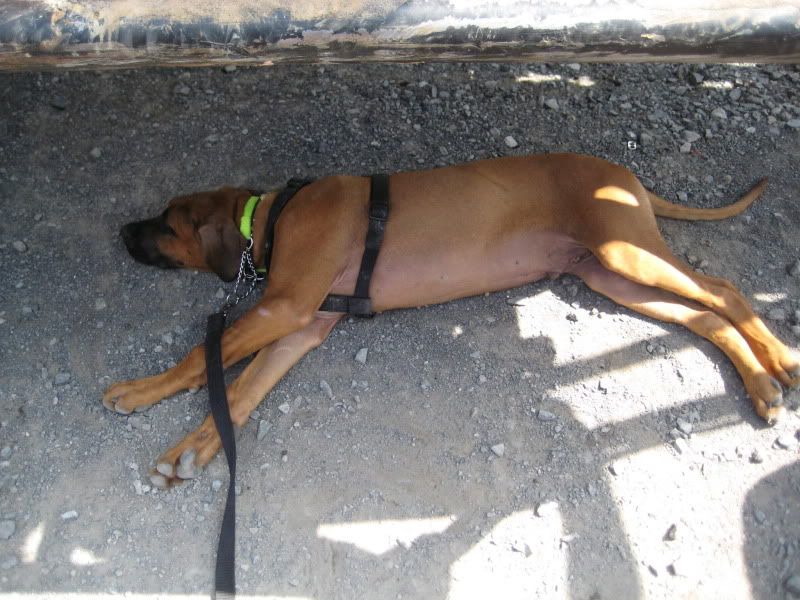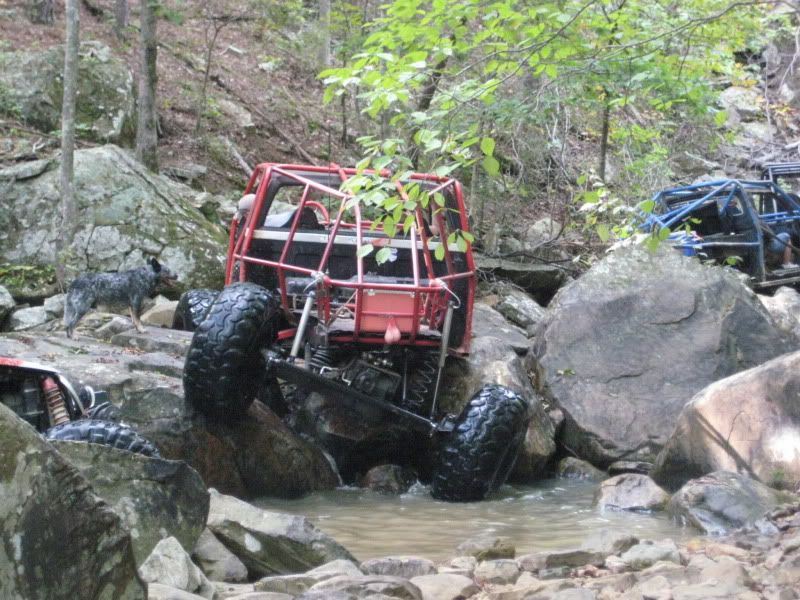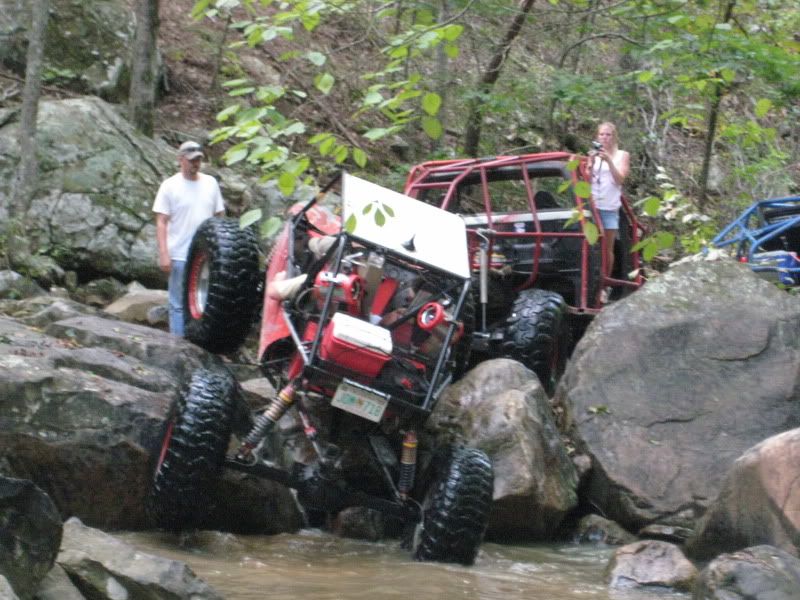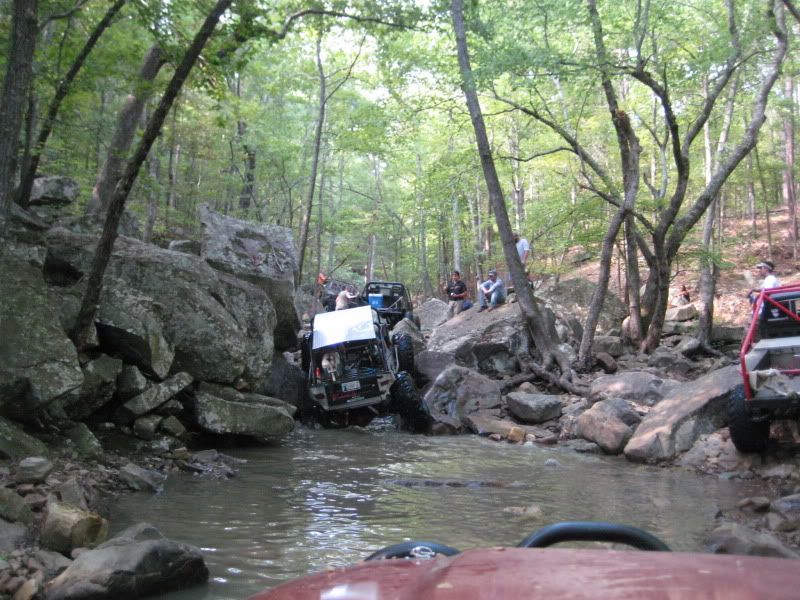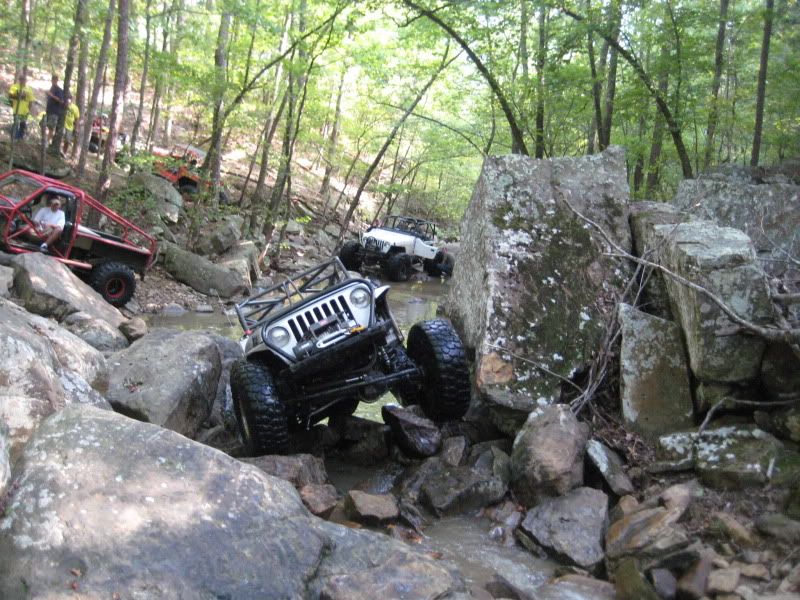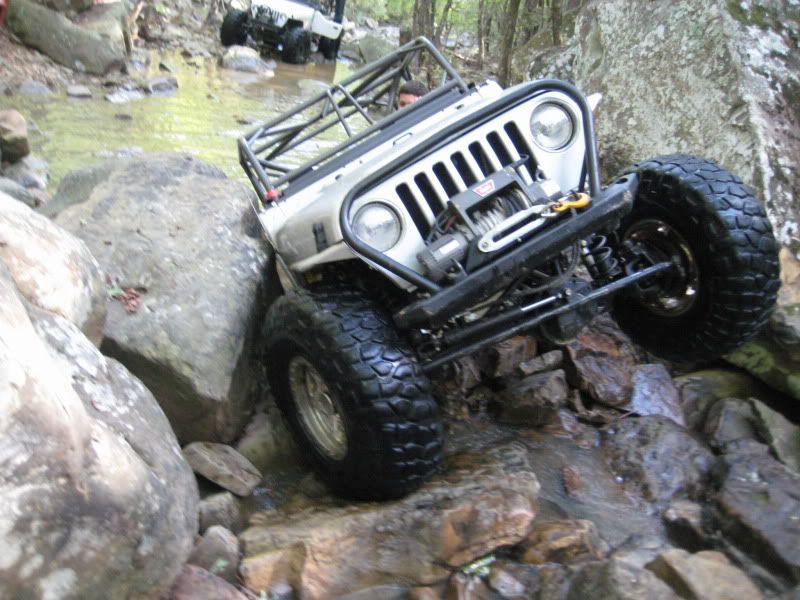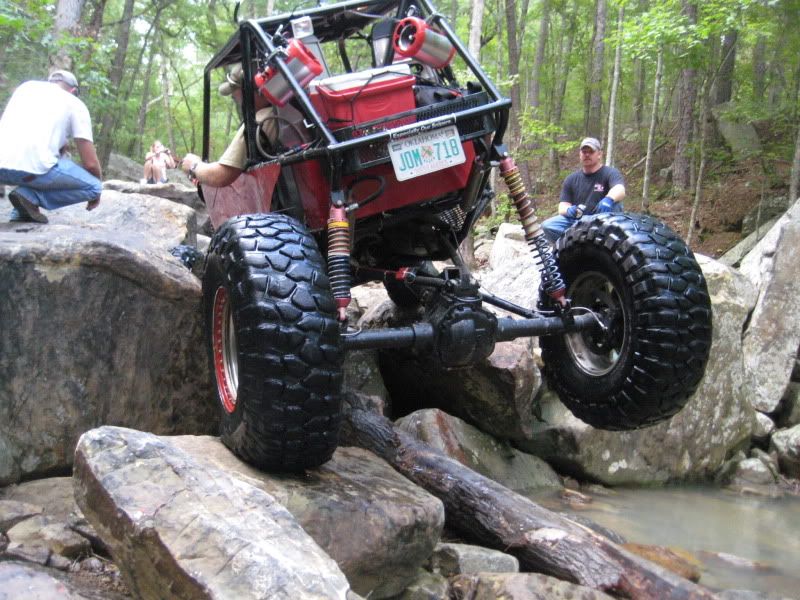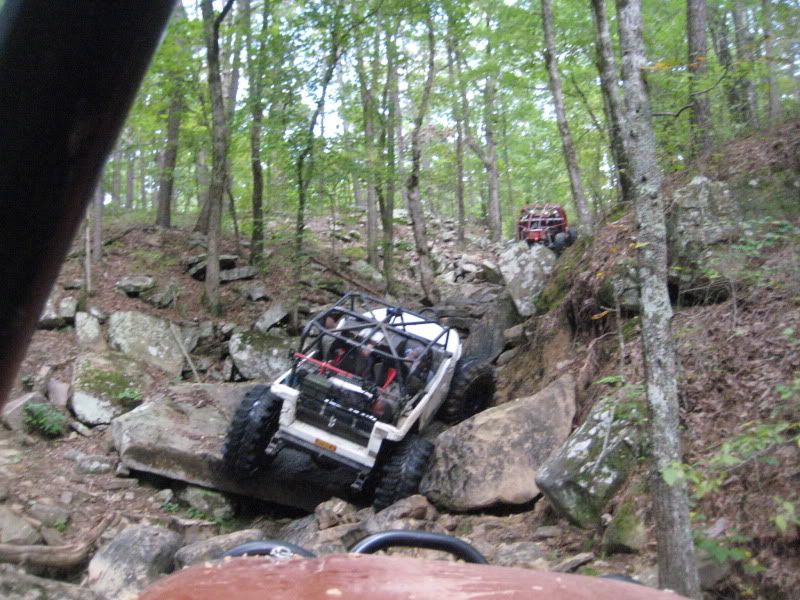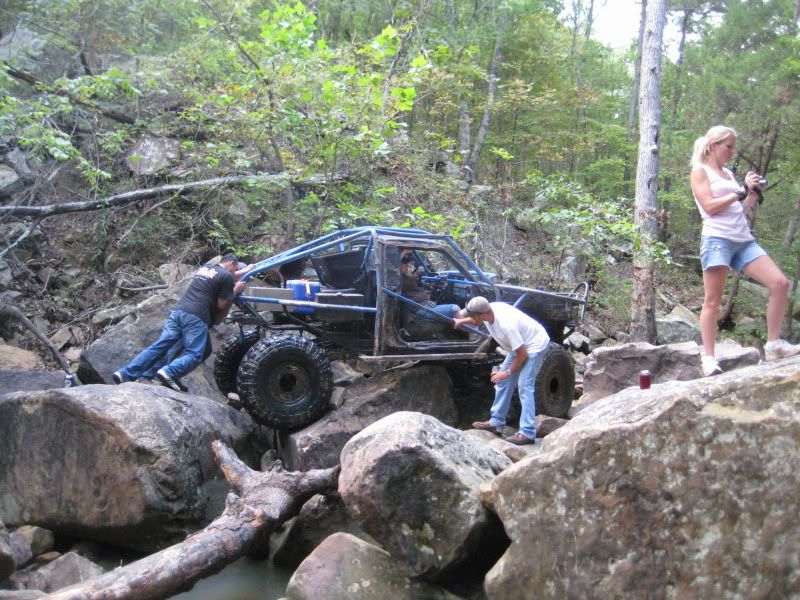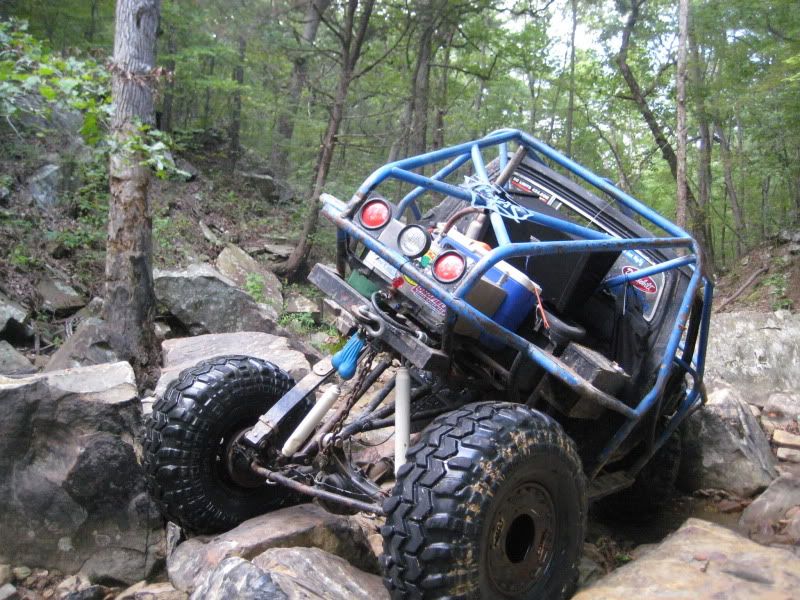 Matt showing some mad flex on the RZR.