We ended up just going wheeling for the day but it turned out great and we had a blast. This is probably one of the trips I have been with my truck because I was really able to beat the piss out of the truck and at the end of the day I drove it on the trailer on its own. We got there saturday morning and just did some riding until everyone else showed up and then we hit the rocks. First we hit up the pile of rocks close to the ponds. I went up the far right side first and had no problem. Then went to the middle more where there is a really big ledge and I kept getting hung up on my transmission crossmember and rear links so I ended up having to back down. Then on the left side there is a spot I have only seen one other full size rig make it up and I was able to get up it as well. It was pretty slick but I real surprised the tires seemed to do pretty good. Then next we went to a spot called washout hill for anyone who has been out there it is the spot on the other side of that pasture that is mostly just a big ledge. First I did the easy line on the left where you just hug that tree and it is about a 4 foot ledge but just crawls right up it. Then my buddy in his suburban tried to come up the right side where it more difficult and he just couldnt find the right line to get up it. He was really hammering on it and came real close a couple time but just wouldnt do it. So I go back to the same spot he was in and I got up it the 2nd try. As I come up the back tires bounced and when the front tire dug in it broke my front link bar that I have to control axle wrap. So we decided to head back to the truck and I pulled it out and we welded it up and braced it really good to keep it from happaning again. After that it was getting close to dark and ther was on spot I wanted to try. This spot is right off the main road heading to the pit right before you get to the cattle guard. It changed all the time and I rarely see anyone even try it anymore. It is about a 6 foot ledge and then a small flat spot and another ledge about a foot tall or so. Well I was able to get the front tires up it and just layed into it with all i had and did it about 4 times and it just wouldnt go. So I backed off and let my buddy try it in his blazer. He hit it 3 times and on the 3rd it went right up it. It is running 46" baja claws though so he had better traction. So since he made it I had to try it again. I got the front tires up there again and the 2nd time I tried it I broke my damn seat. We would back up as far as I could and just put the pedal on the floor and I actually caught 2nd a couple time so the tires are spinning pretty damn fast it just wasnt getting the traction to get up there. It was so close though. We after the seat broke I backed off of it again and I heard water spraying under the hood. So I got to looking and the radiator actually came out of the mount on the driver side and the upper hose caught the cooling fin on the front of my altenator and cut a hole in it. A have to bounce pretty damn hard for that to happen. Next my buddy in his suburban tried it and he is running 44" TSLs up front and 44" boggers in the rear so i figured he would of made it. On his 2nd try he blew a dynatrac hub up front. These hubs are made from 300M material very serious hubs. When they bought them they said they couldn't be broken. I think he will be the first to break one. Anyways on to the pics.
My buddy in his blazer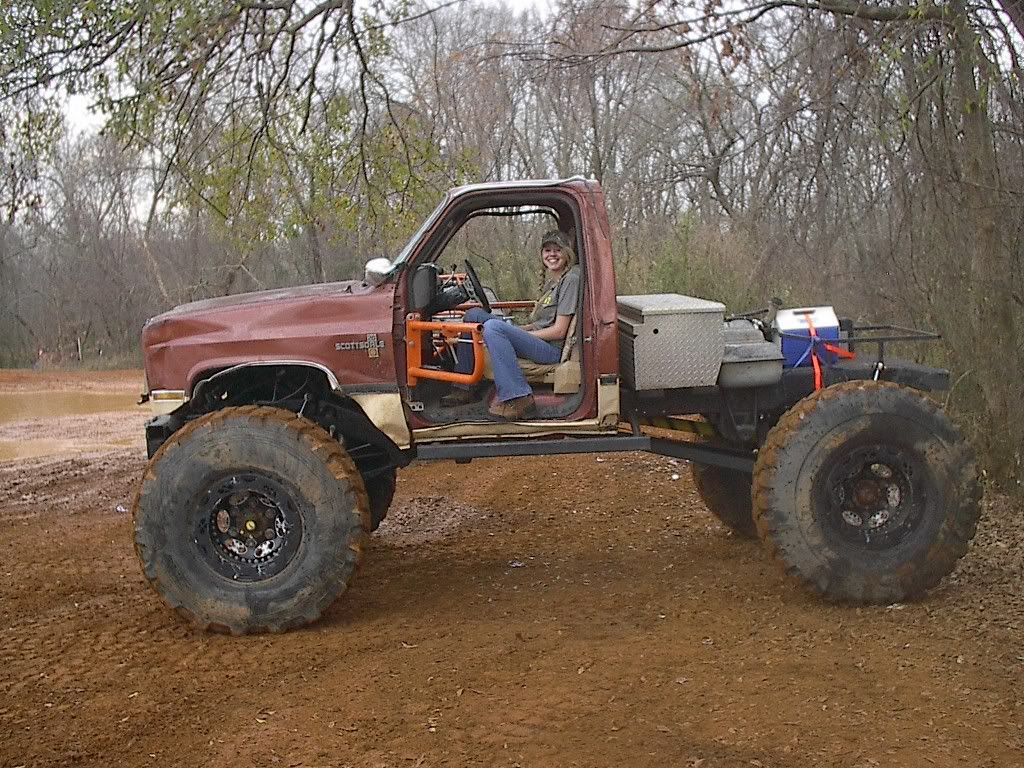 This guy was riding around by himself and of course he got stuck.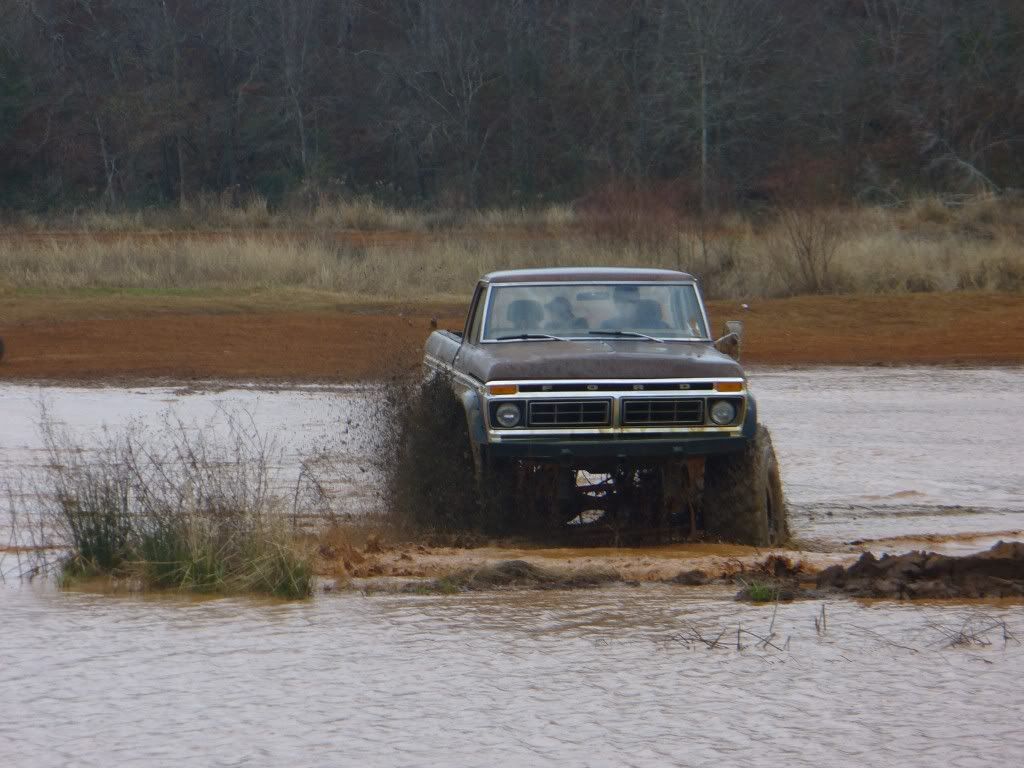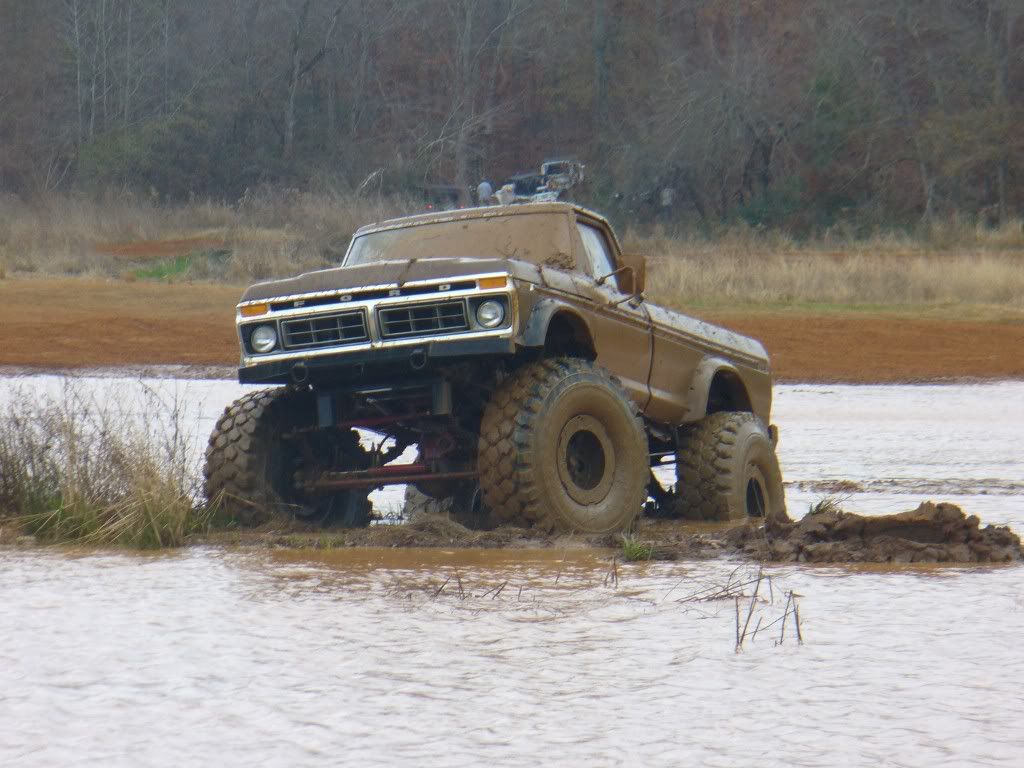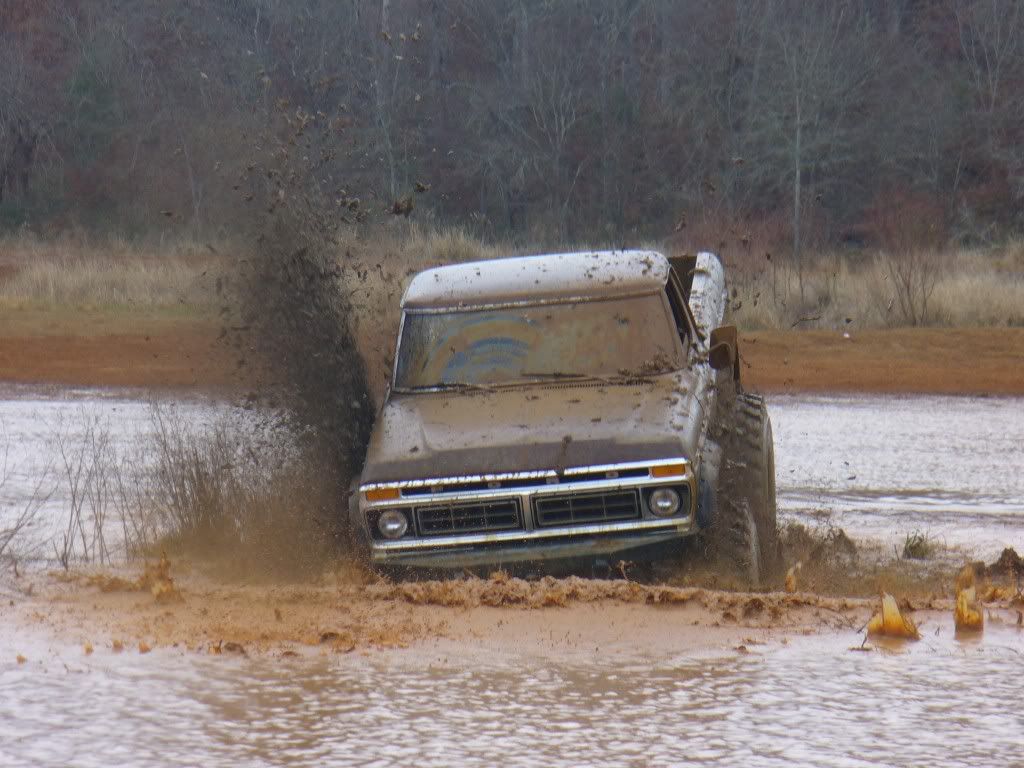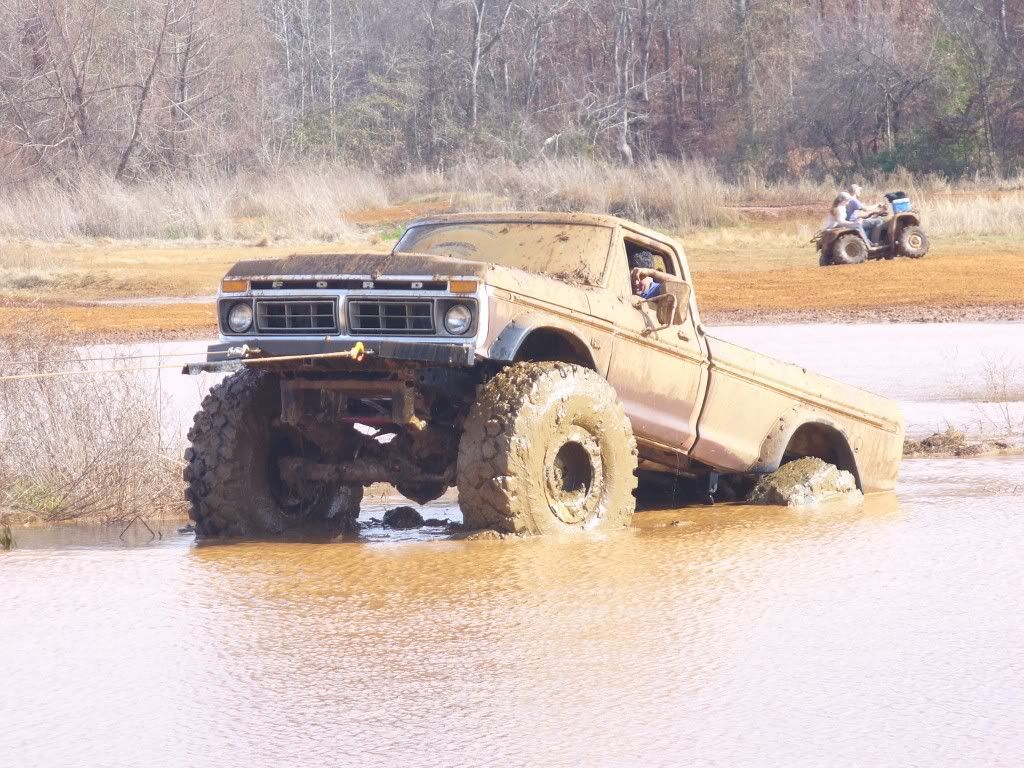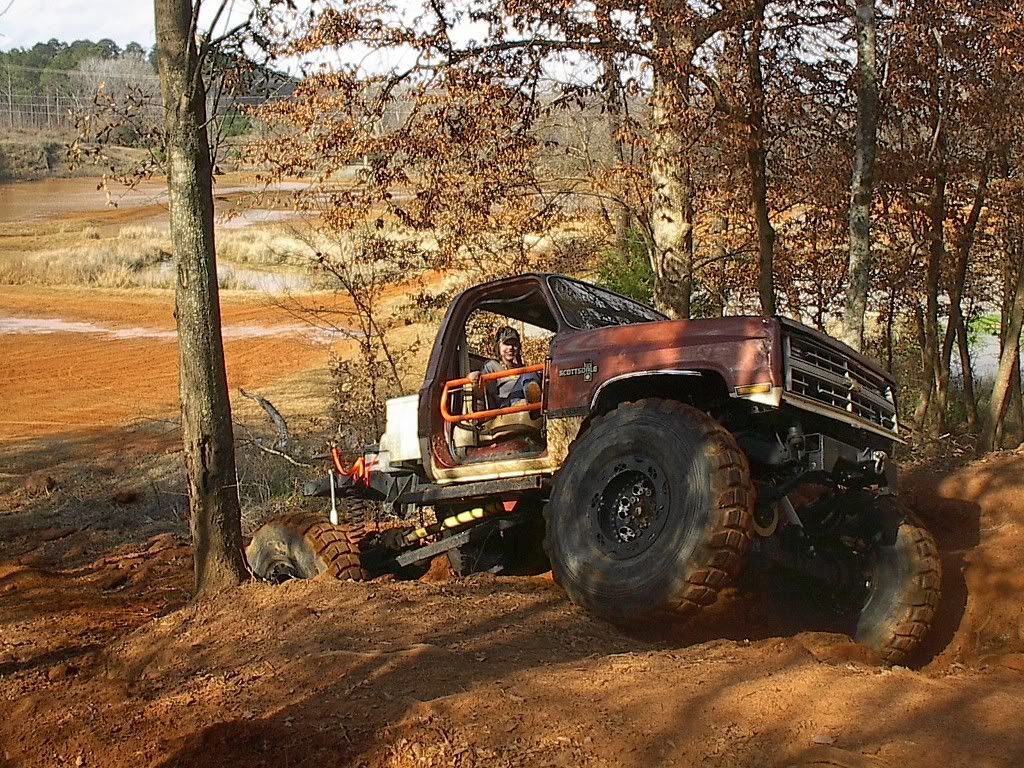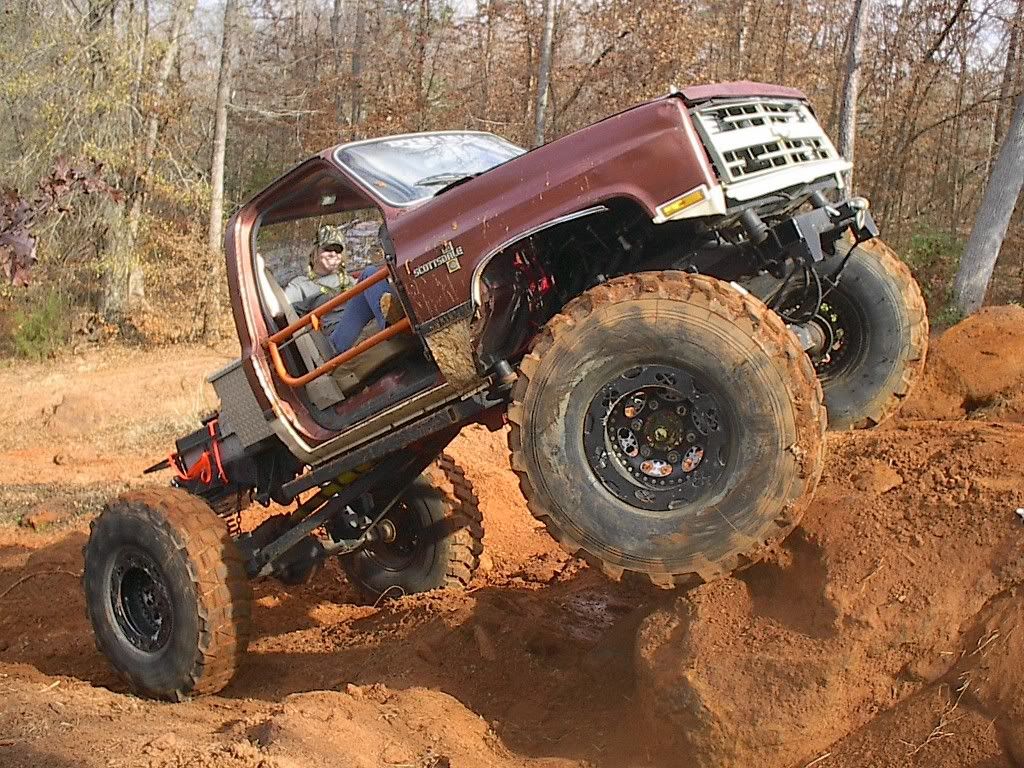 This is the rock my crossmember got hung up on. Even with putting my left front tire up on the that other big rock it still didnt help.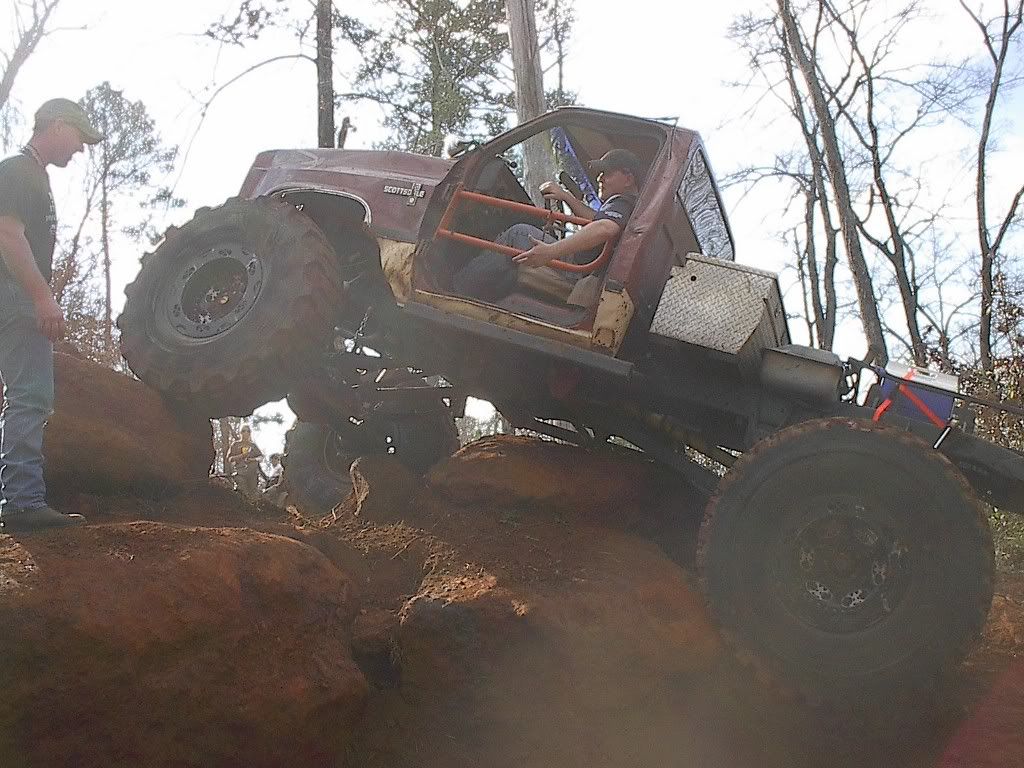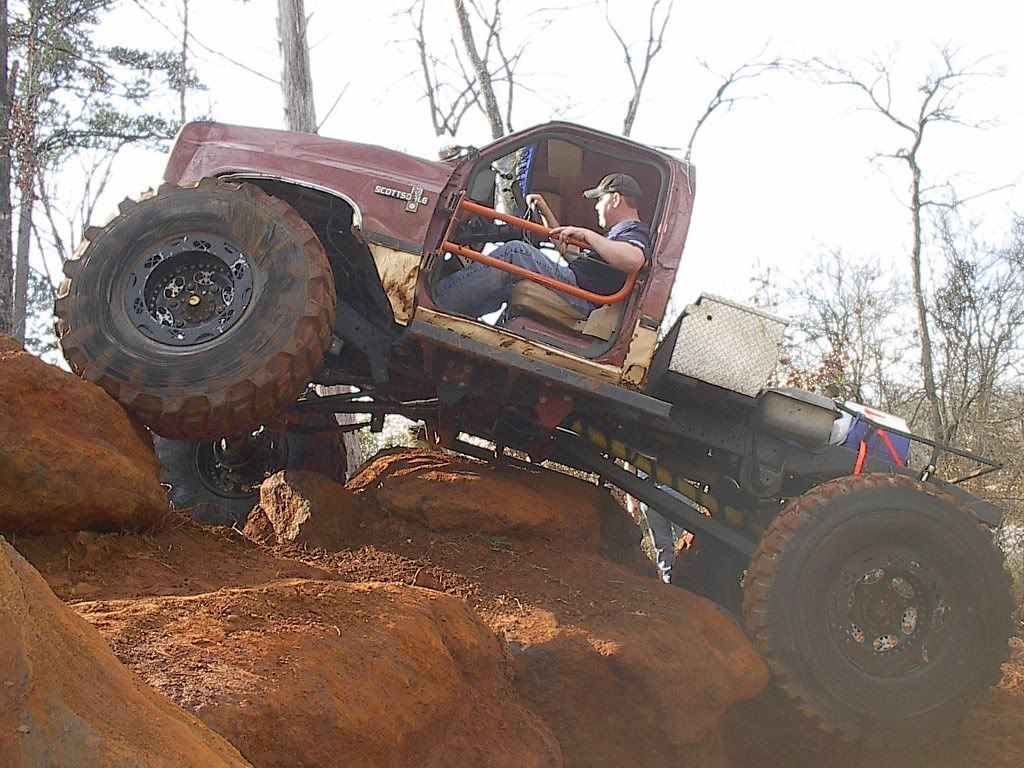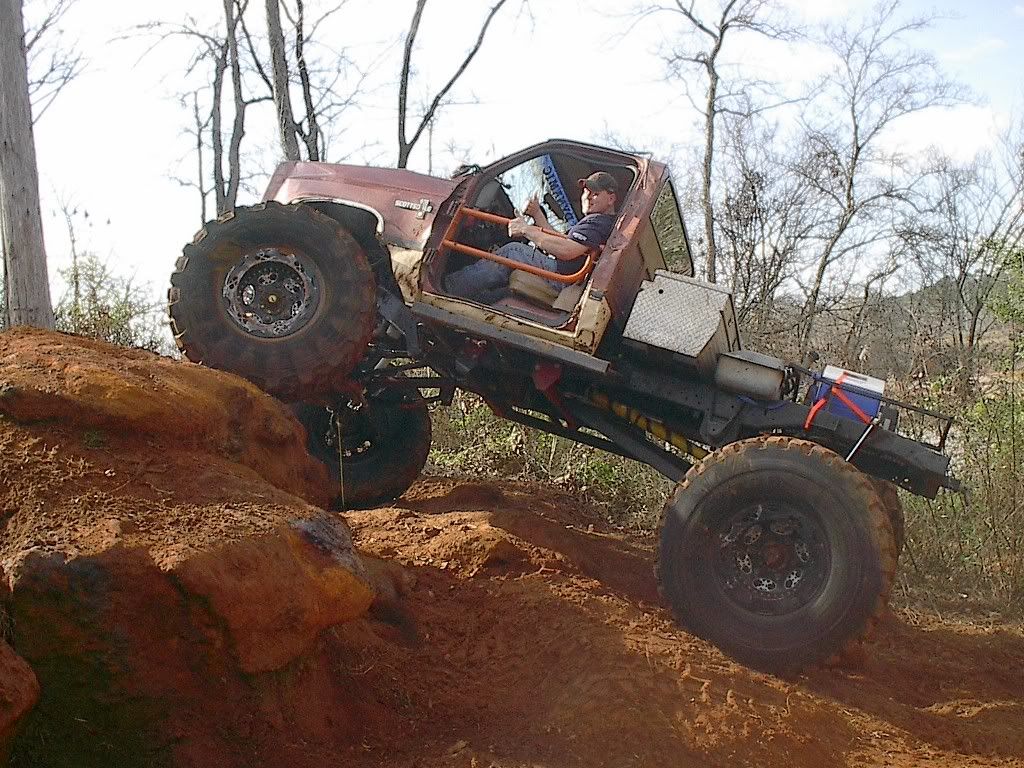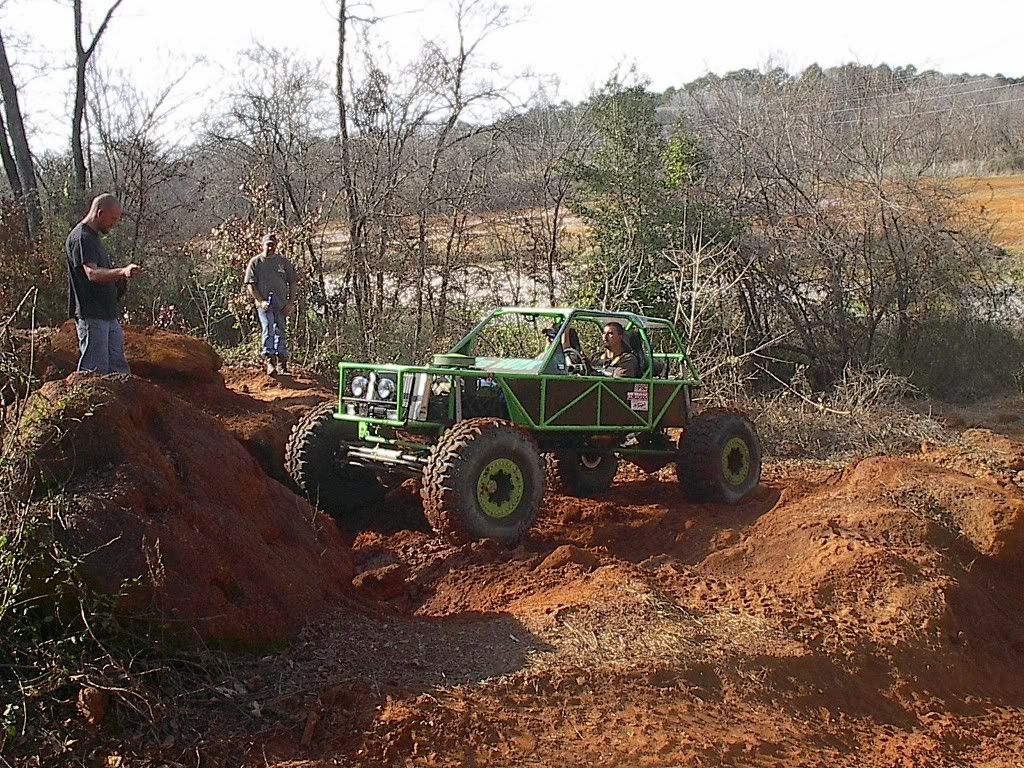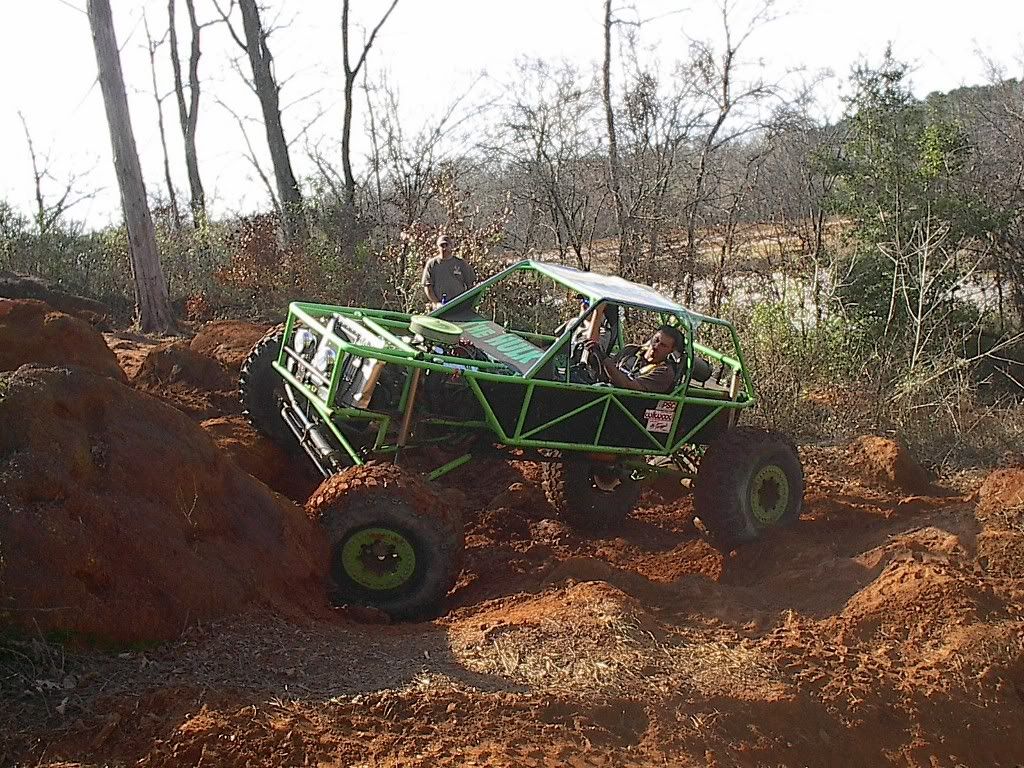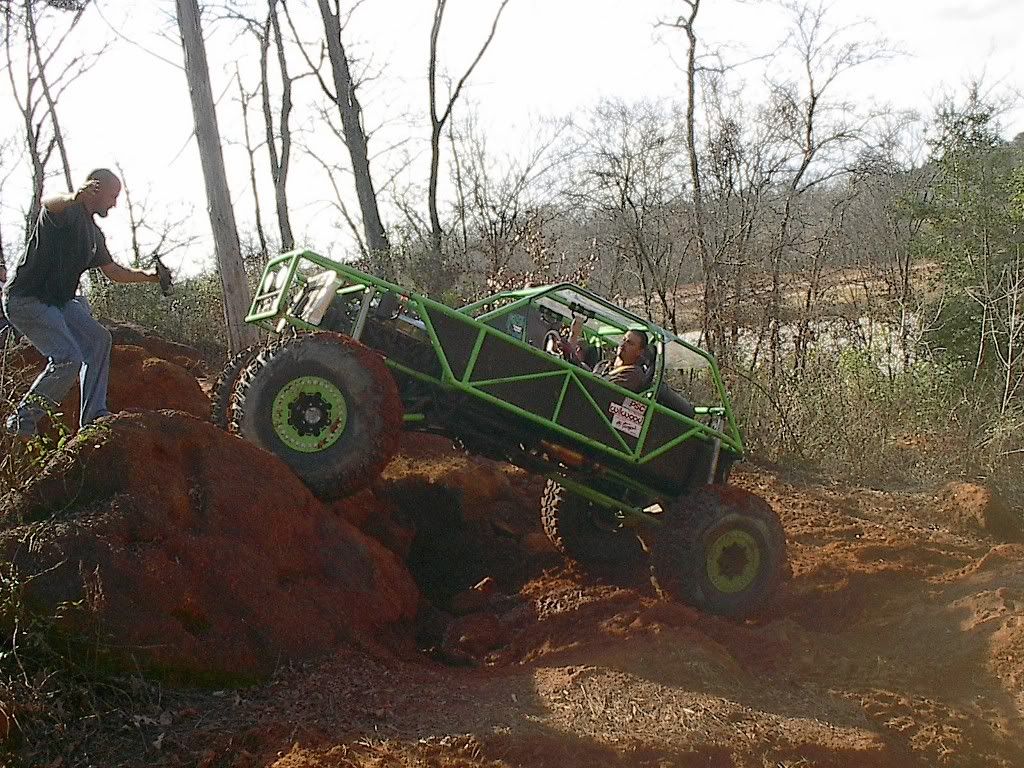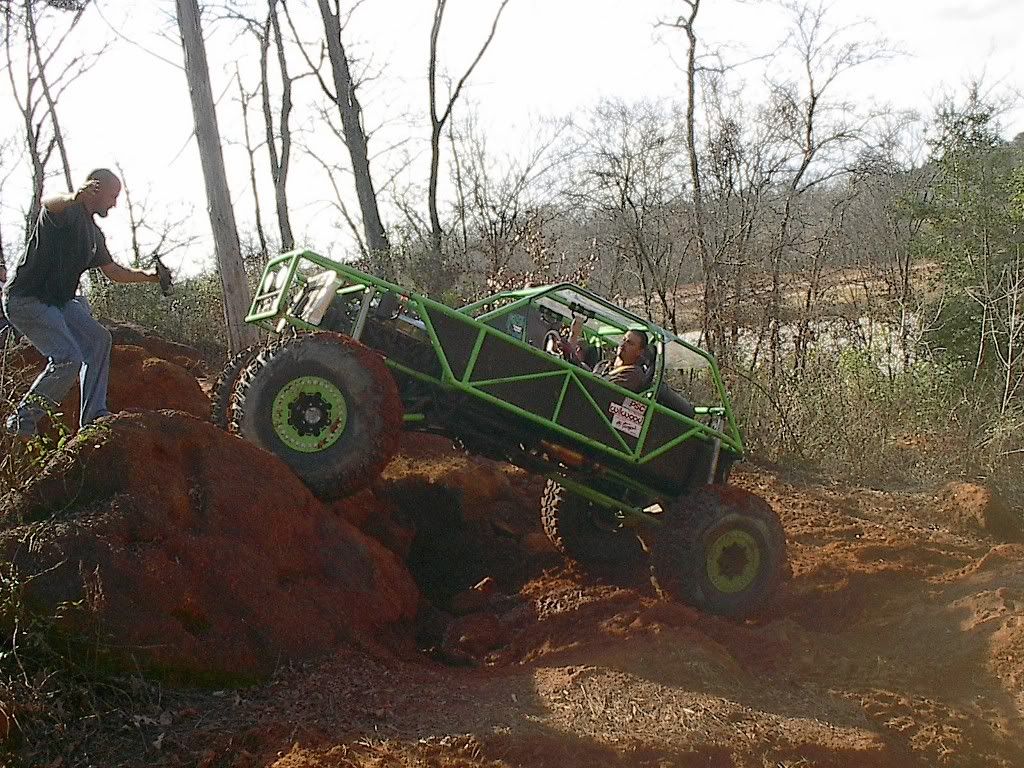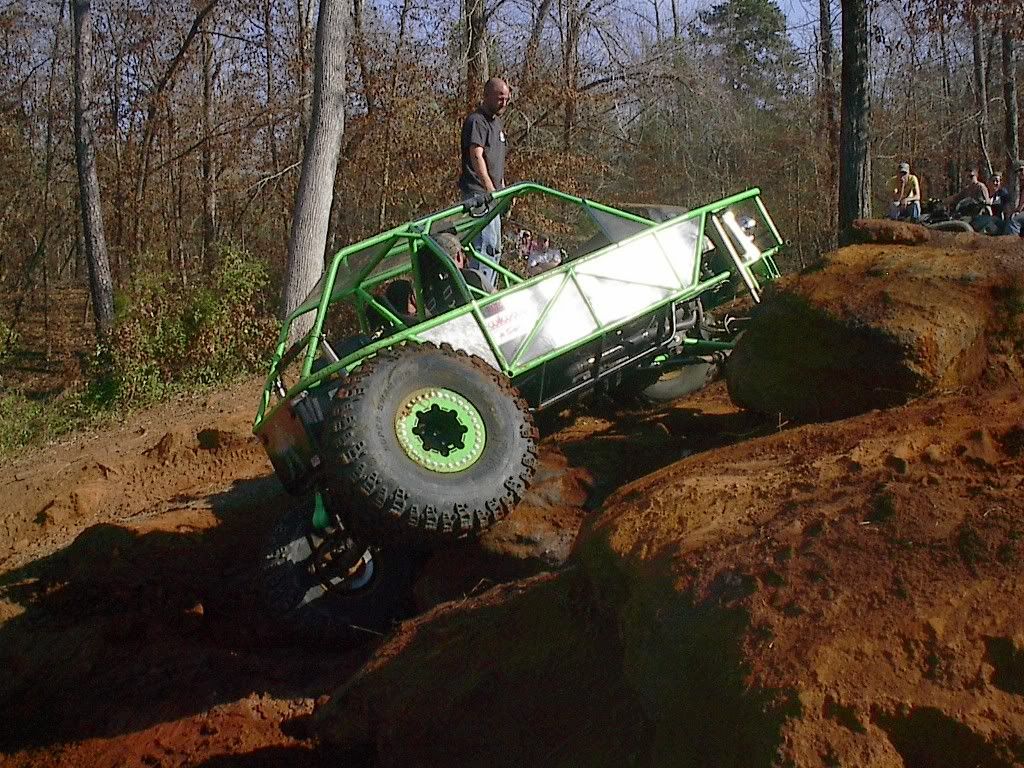 This is the 2nd spot we went to. It changes everytime we go but 90% of the time you just hug that tree and that is the easiest line so that where we went first.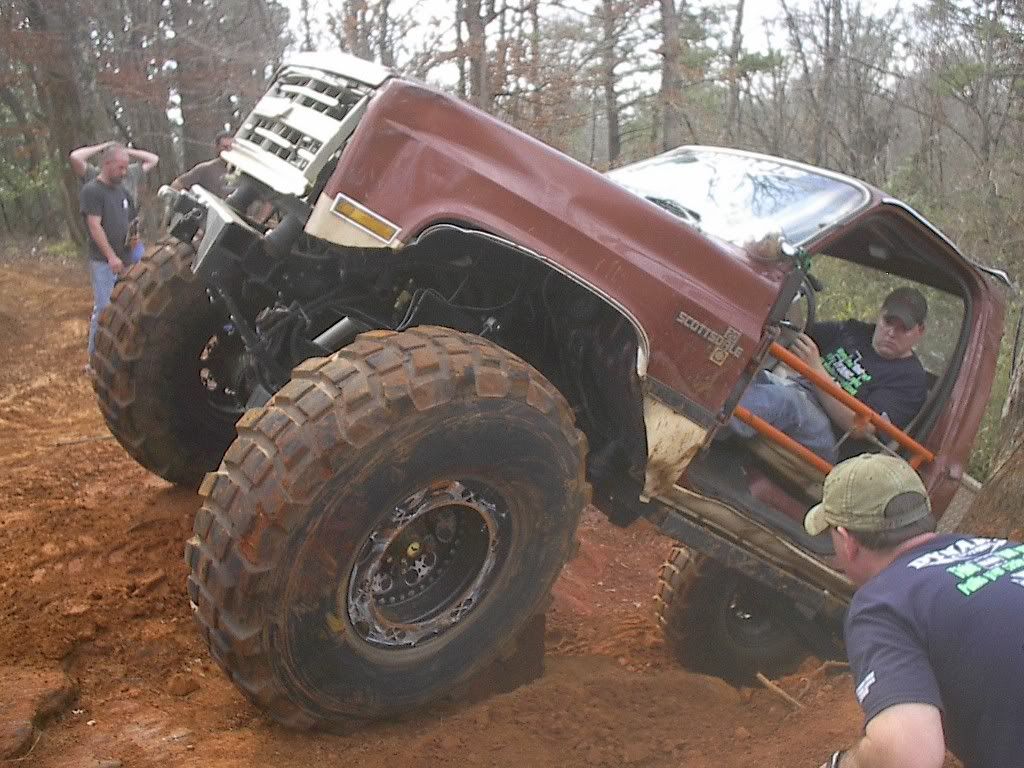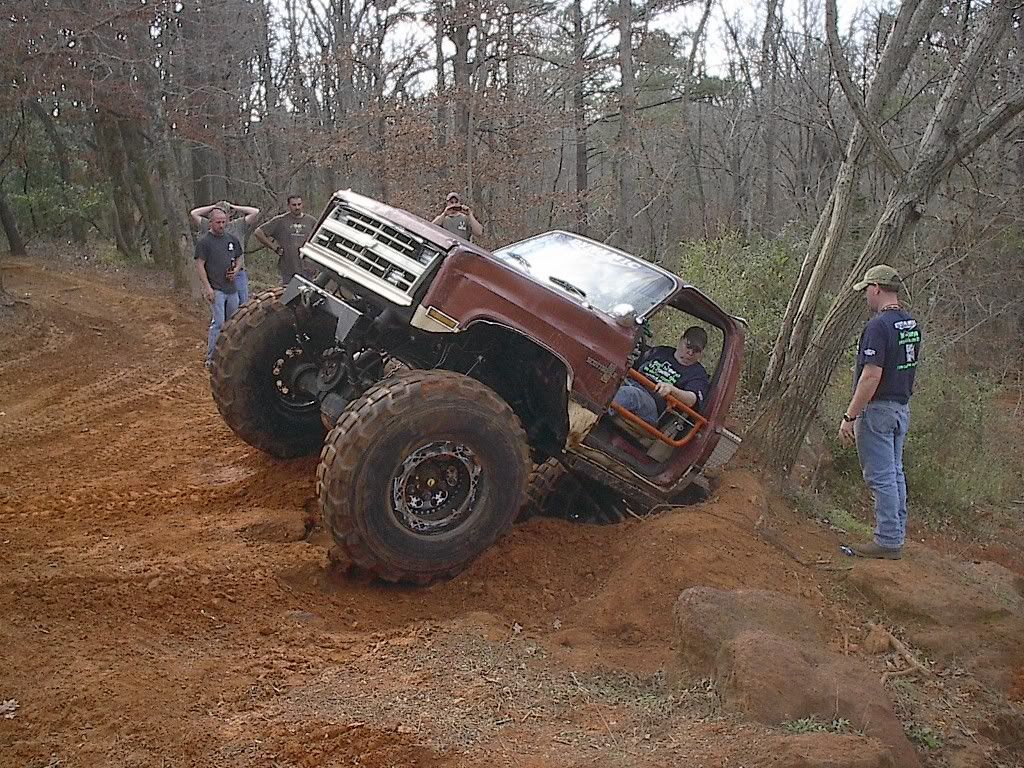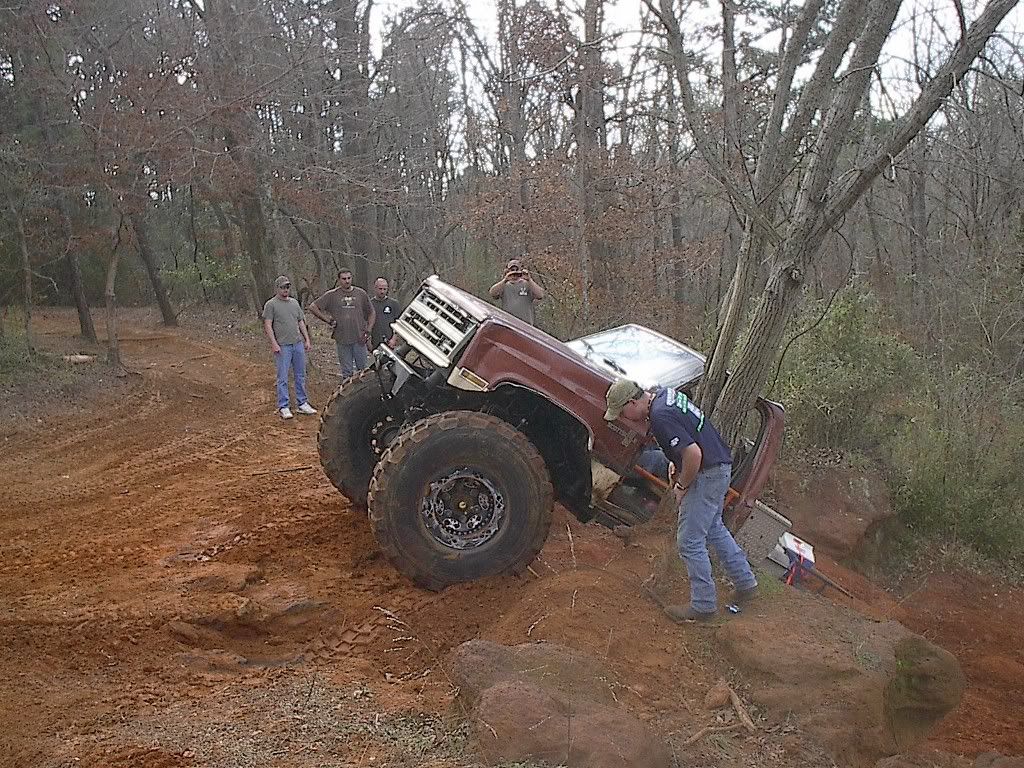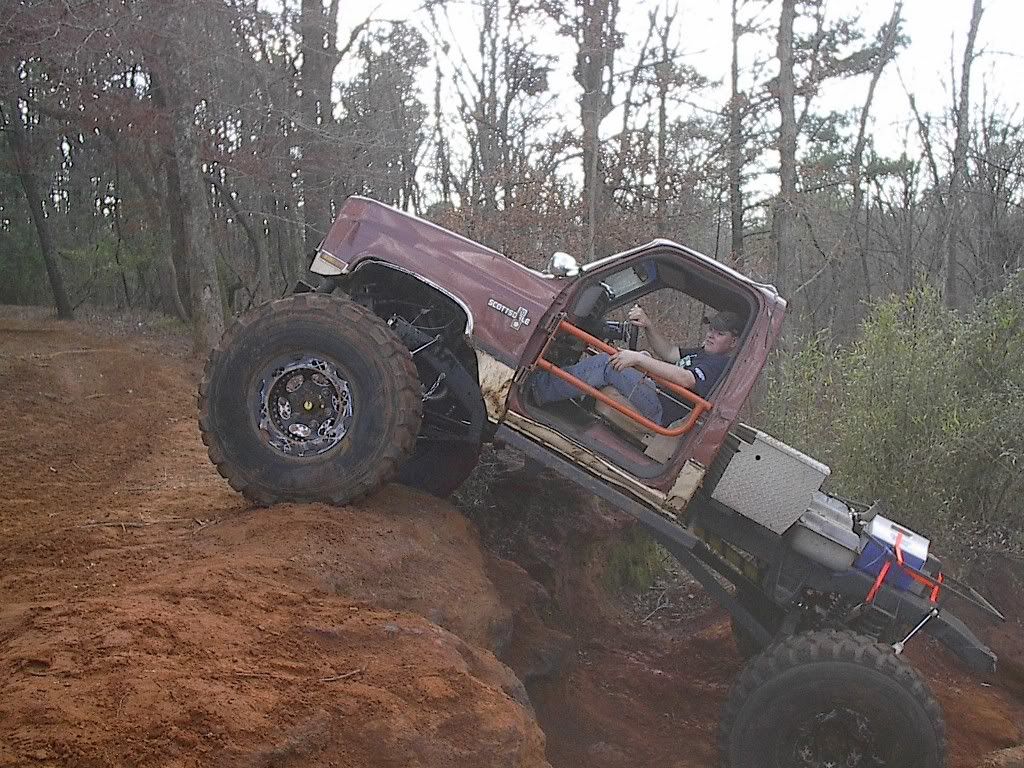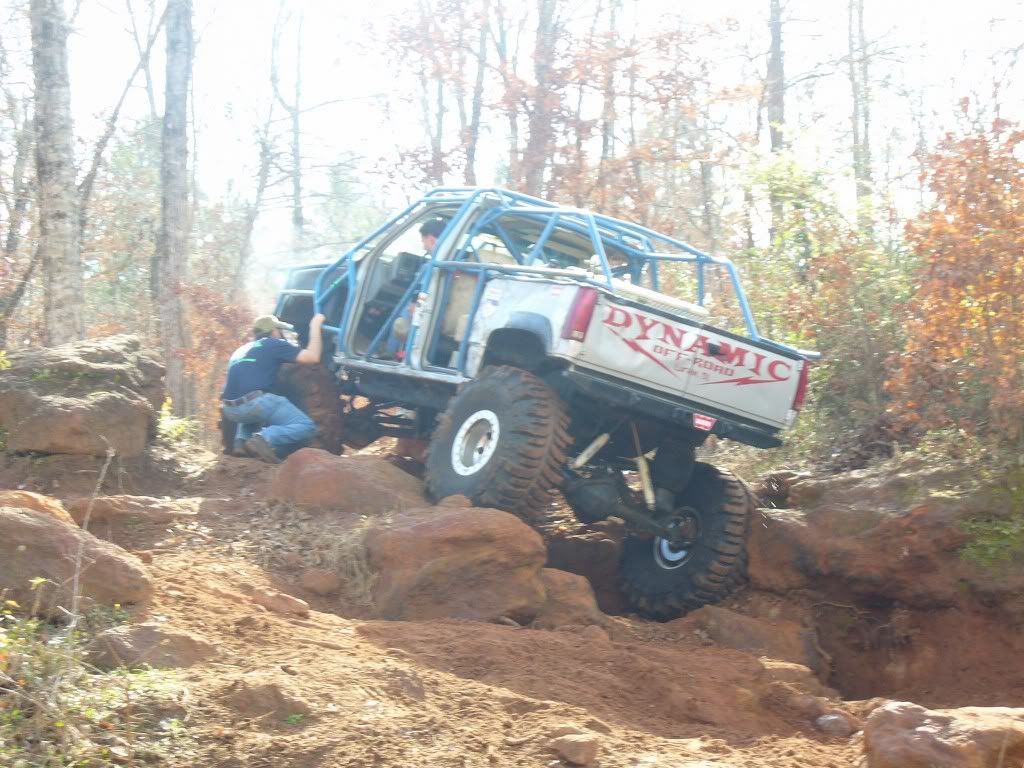 This is the same spot where I was hanging up a crossmember he was hanging up on his t-case crossmember and rear link at the same time.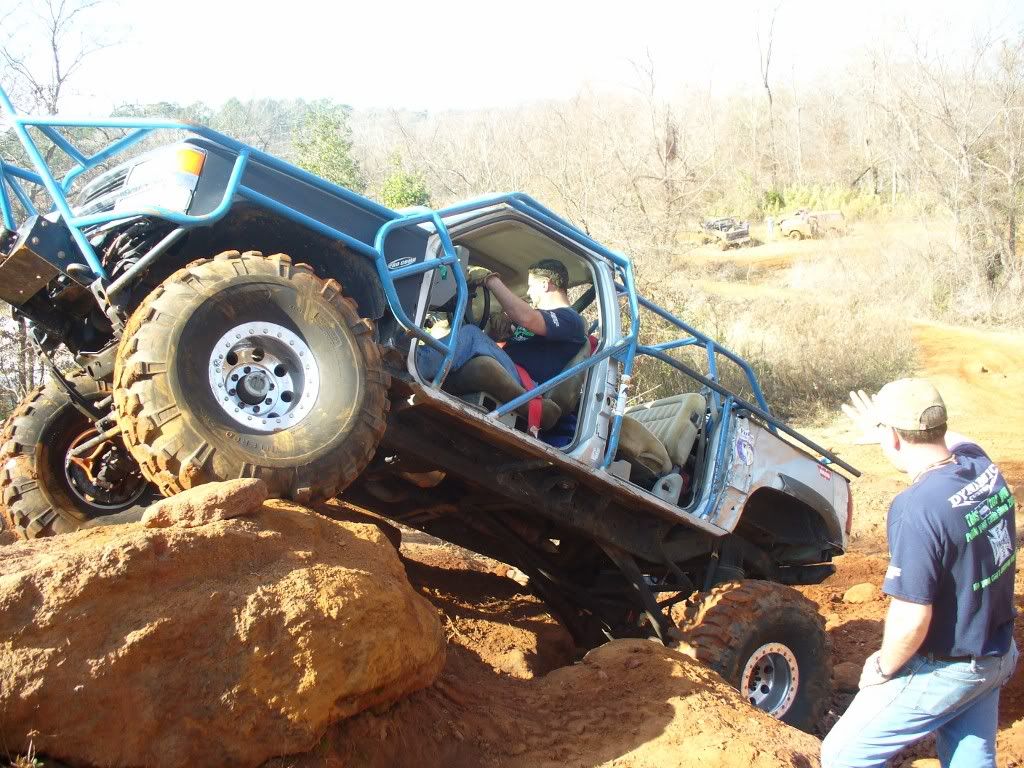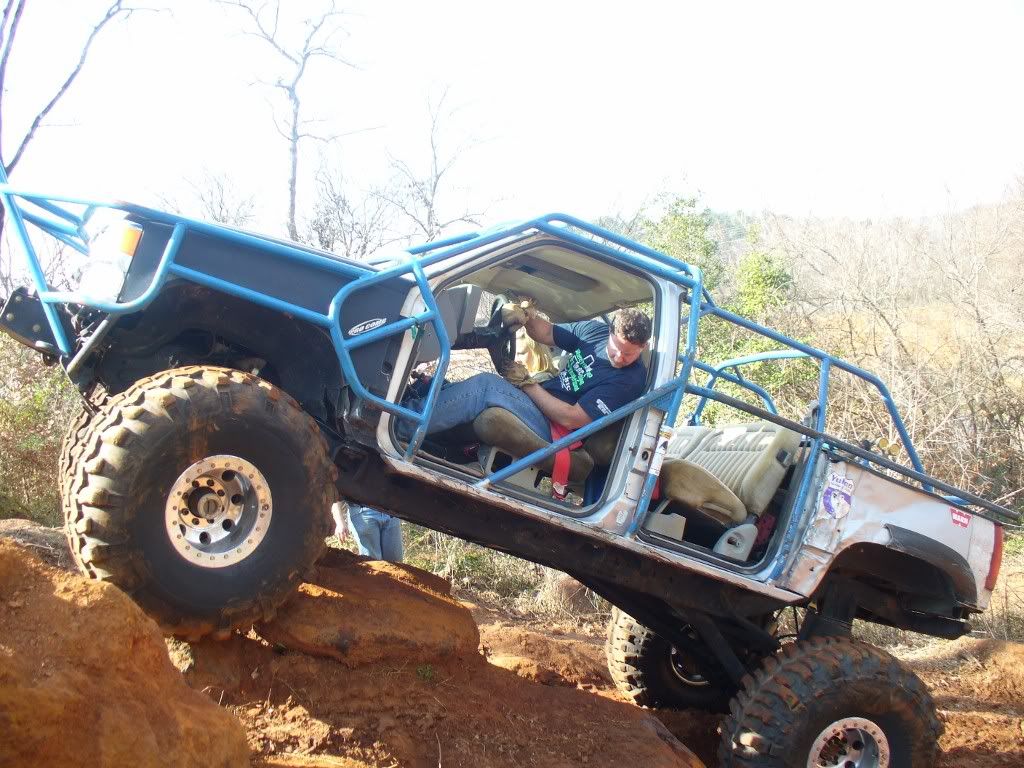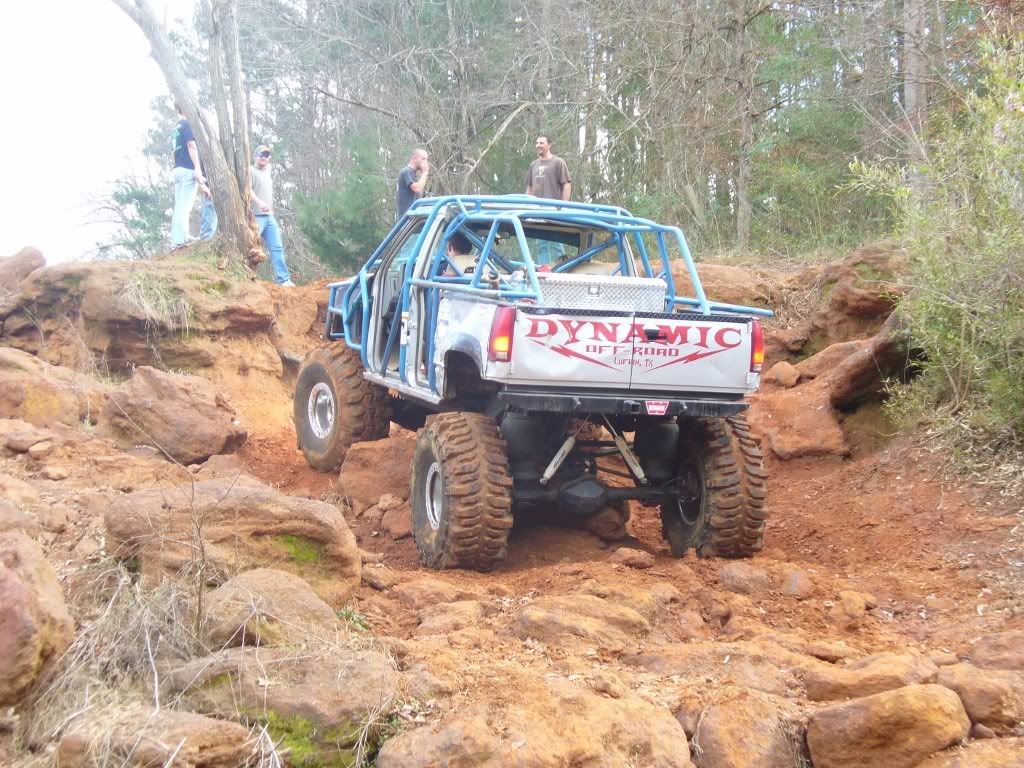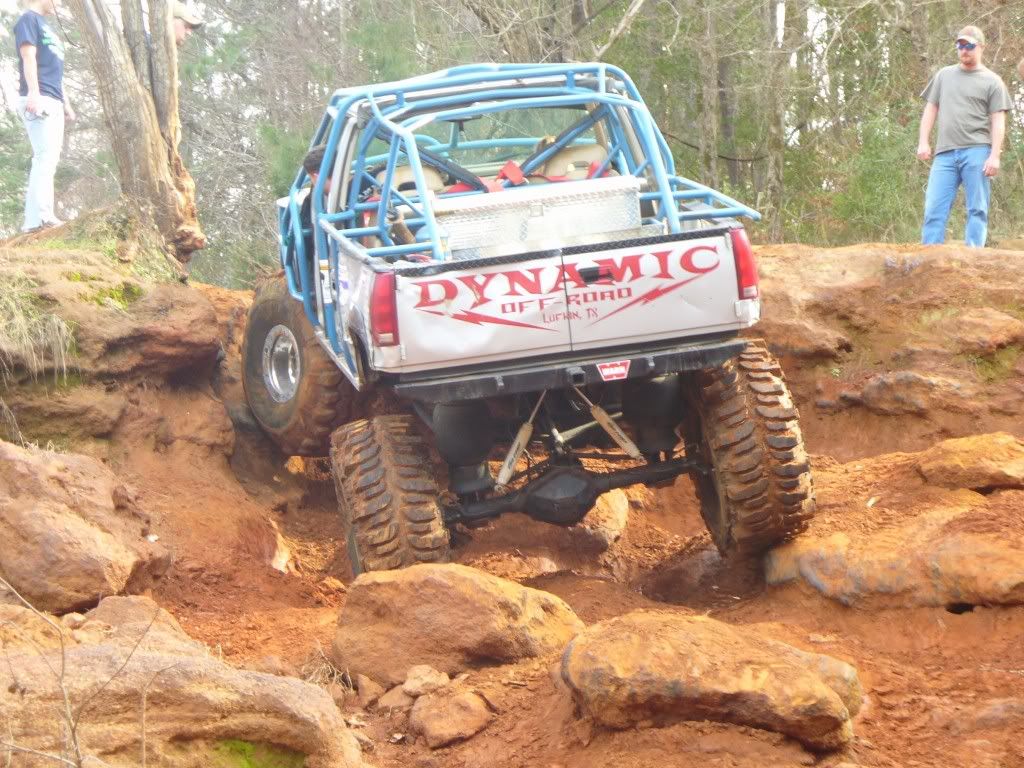 This is the last big ledge we tried that I really hammered on and just couldn't get up it. Any worries I had about the rear suspension holding up and long gone because I know the **** works now!!!!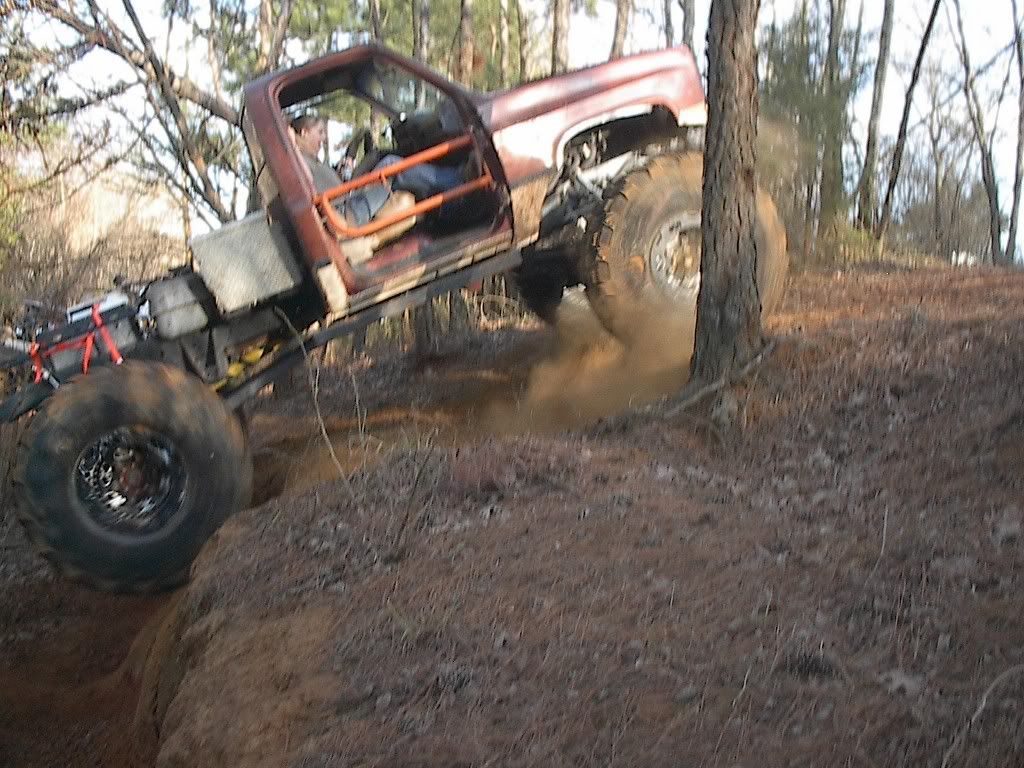 The blazer made it up there.